On Saturday I had a chance to relax a bit, take a breather from work, and hang out in Midtown with a few friends. Below is a little photo tour of various projects and hotspots, so come on a virtual megatour with me and spend a day in the life of Midtown!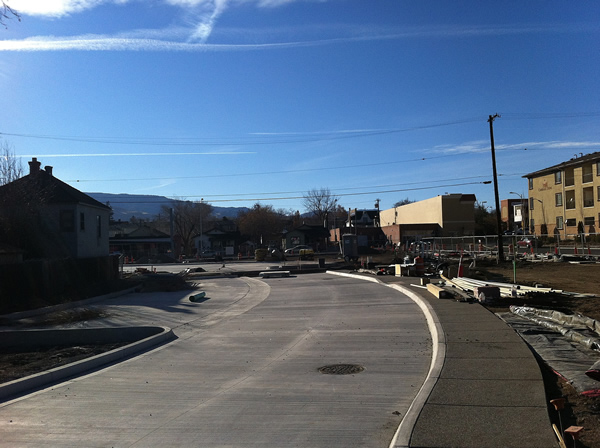 We start off with a couple of shots of the yet-unnamed Carter brother's project on Thoma and Center street. In the photo above you can see the finished sidewalk. This is looking west from Center Street to the alley and then Virginia Street in the background, with Thoma Street on the right side. This new curvy street is the private drive meandering through two different lots and will soon be the centerpiece of a retail complex of differently-designed structures totaling 17 or so, built out in phases.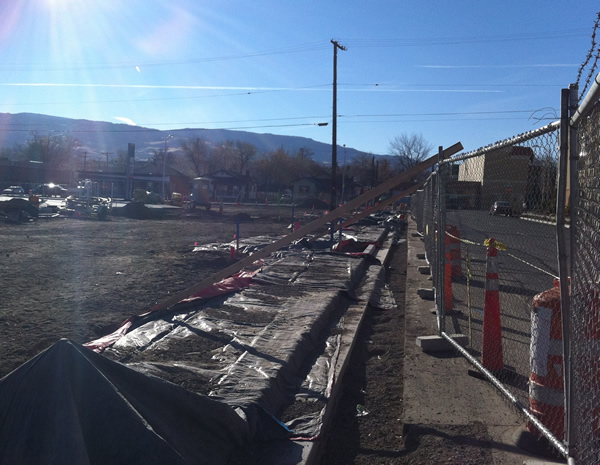 New gutter and sidewalk being designed along Thoma for the project on Thoma and Virginia/Center.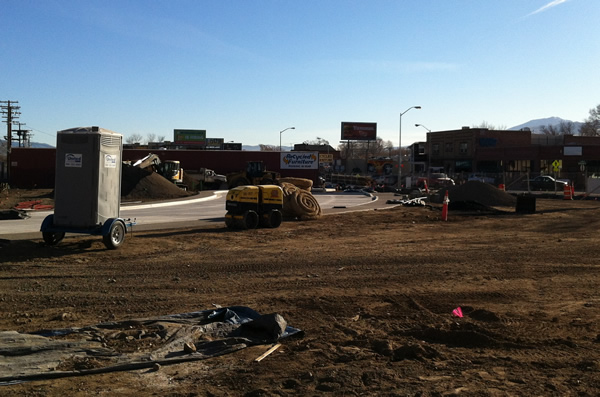 The new Midtown project on Virginia/Thoma/Center looking south from Thoma Street.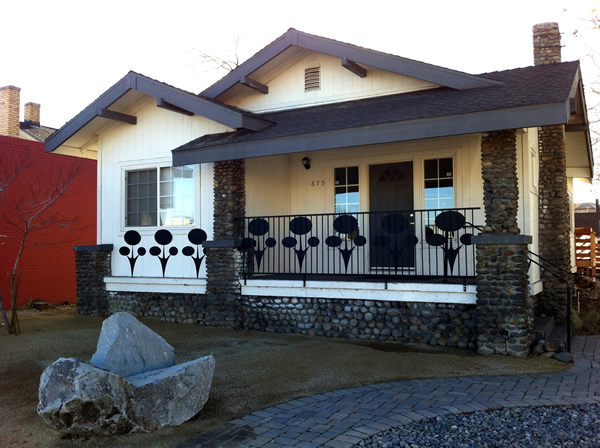 This house is next to Sup and Aces Tattoo. I'm not sure what it is, but I love the rock bench in the front yard. This paint job and landscaping is fairly recent.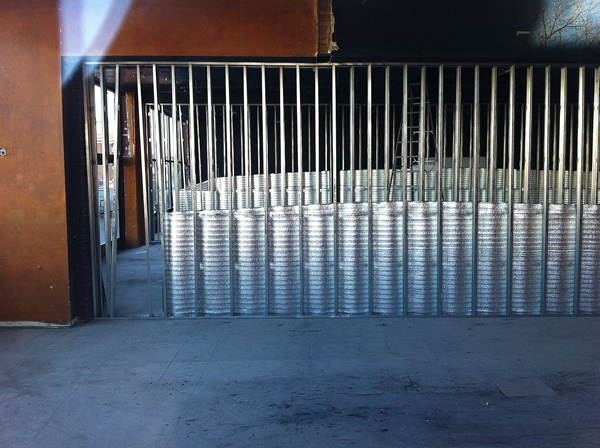 A peek inside the 'CoCo Boom building' on the corner of St. Lawrence and Virginia Street, across the street from Aces Tattoo. What used to be one single space is being walled off into several boutique-size commercial spaces, and a burger joint and juice bar and coffee house are rumored to be going in here. I've also heard a couple of spaces in the under-construction Thoma/Center/Virginia project are spoken for as well.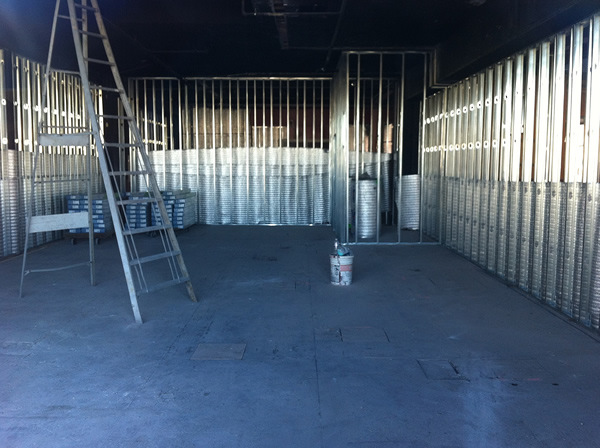 Another shot of one of the CoCoBoom building spaces being built out, at 701 South Virginia Street.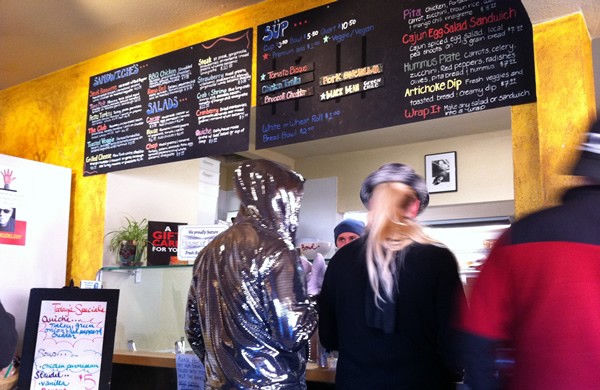 After some photo taking it was time for lunch at one of my fave Midtown locations, Sup.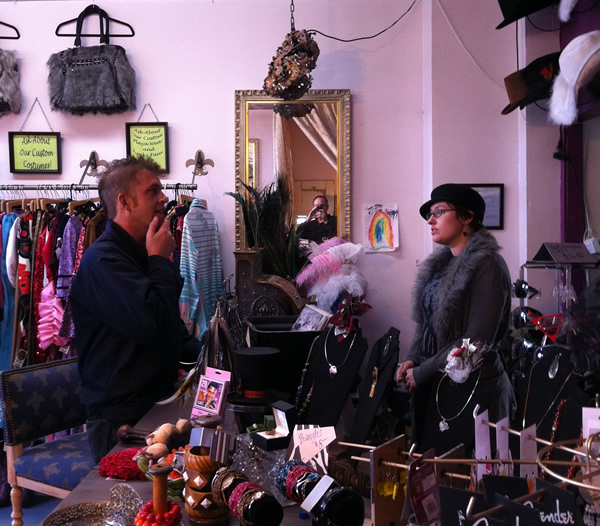 Then it was off to PolyEsther's Costume Boutique to talk to seamstres Esther about some custom Burning Man attire for 2012. That's when I spotted this retro disco shirt, perfect for the next 70's-themed party.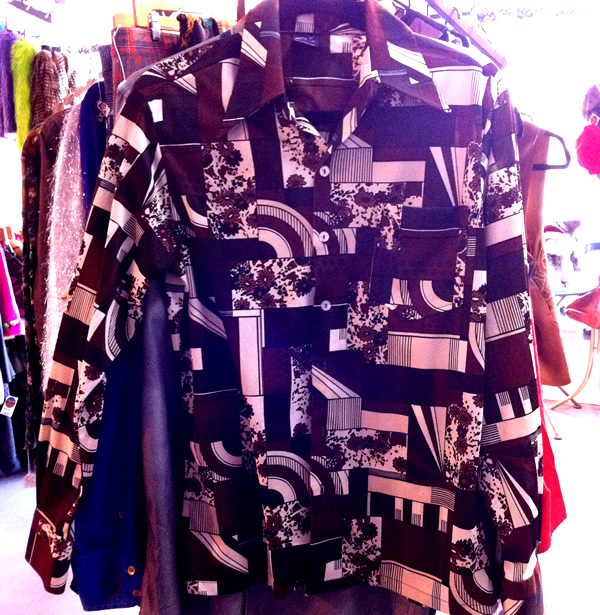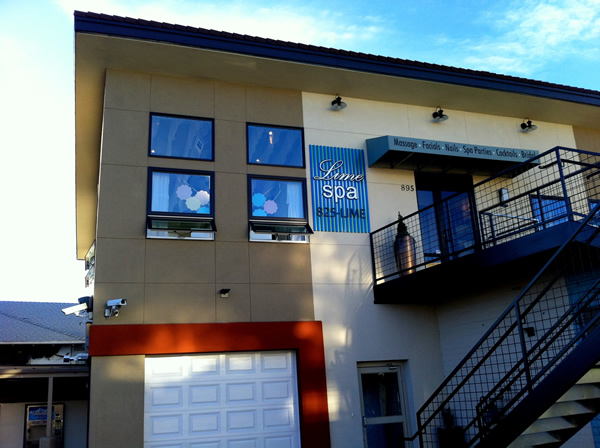 Then we headed to Center Street, one block east of Virginia. This is a new spa, Lime, that opened in a new loft space at 895 South Center, built across from 8 On Center. The Crystal Springs water dispensary also moved over to this location, seen in the left of the photo above. Fresh artesian water located next to a day spa, sounds like a perfect match!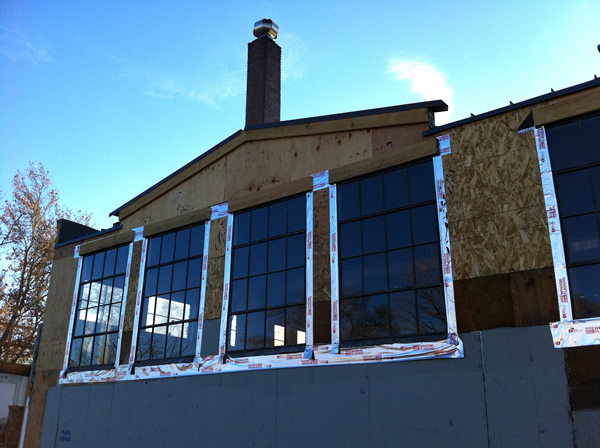 New windows on the brewery/restaurant/bar/artist lofts under construction on Center Street at 901 South Center. This former water bottling plant is becoming a brewery that will use the artesian well beneath it to produce yummy beer goodness. Also here will be a restaurant, bar and artists lofts. Yup, Midtown is getting lofts after all. It might not be Thoma Lofts, but who cares, it's even cooler, and it's adaptive reuse.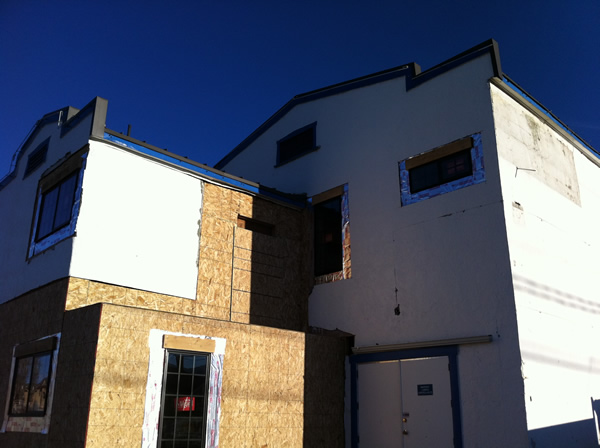 New windows on the brewery/restaurant/bar/artist lofts under construction on Center Street.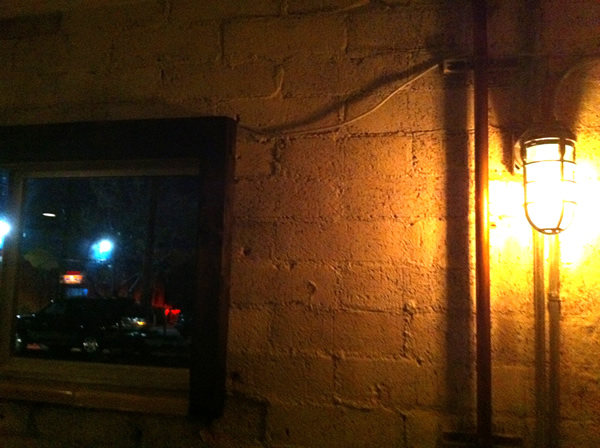 As evening fell upon us, it was time for some drinks at Reno Public House! Love the architecture in this neighborhood pub on St. Lawrence Ave. The light fixtures, including the one pictured above, features old-filament bulbs for a nostalgic feel.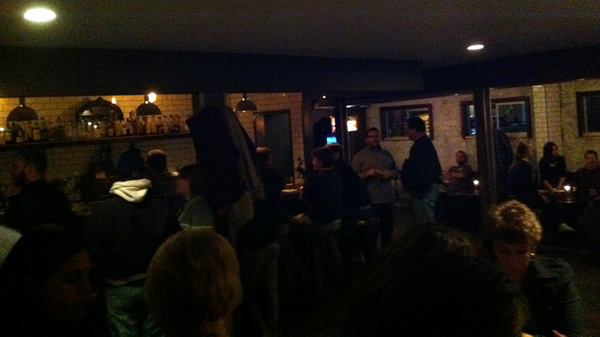 Reno Public House's crowd is as diverse as the neighborhood it sits in...people from age 21 to 71 enjoyed the relaxing quiet atmosphere.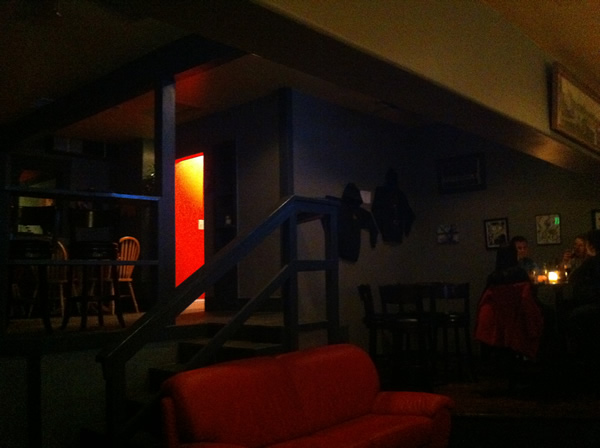 Last stop of the evening was the newly renovated Zephyr Lounge. A fire pit, bi-level seating, candlelit table tops and a 4-page beer menu is what greets you at the new Zephyr Lounge. If you have not been to this bar in the last month, you wouldn't recognize it from its dive bar days.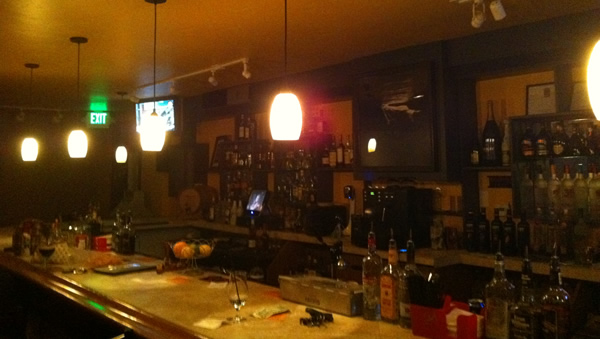 It was fun strolling around my neighborhood with friends, and I'm finding Midtown is becoming more enjoyable and walkable with each passing month.