A few different hot items to report on.
Apple Stakes Out Its Claim Downtown
I drove by the home of where the Apple facility is going downtown, and there is already staking and marking going on for Phase 1.
Urban Farm Begins Survey Work
I have heard through the rumor mill that the proposed urban farm on the corner of Center and Moran, in the giant vacant lot, has been approved, and breaks ground in one to two weeks. I walked by today and saw survey work going on (see below).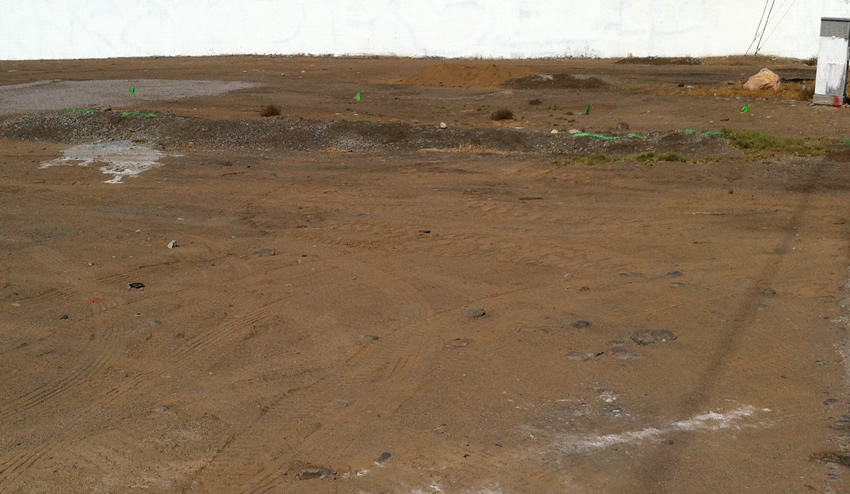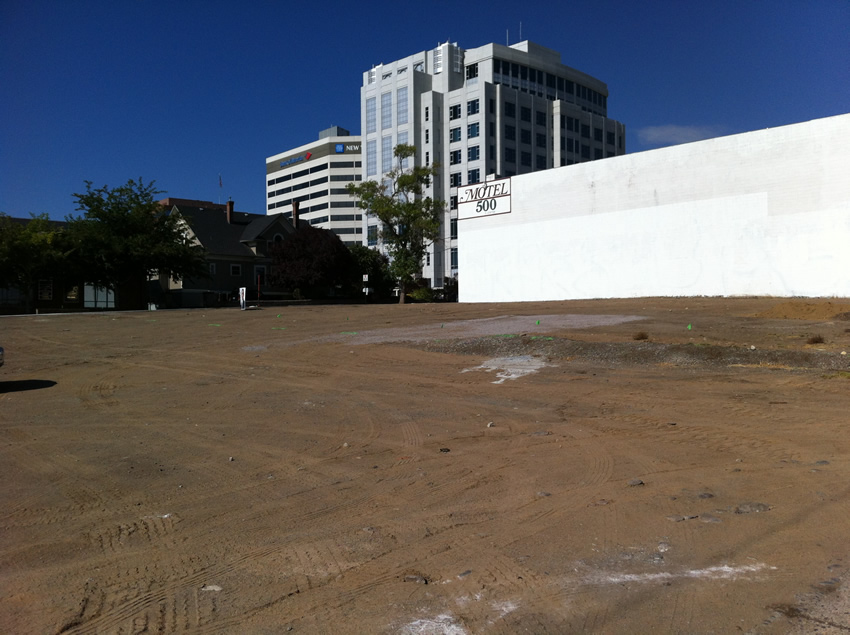 Marmot Companies 8-Plex Nears Completion
What was the most hideous property within a half mile of me is now ready for new renters after being totally renovated and worked on for weeks. The property was in bad shape, and now feature brand new kitchens, redone interiors, repaired and painted exterior, and future landscaping in the front of the property. Considering the remaining block and a half they own surrounding the property has already been improved and all the bad apples have been removed, this is actually a pretty desirable location for those that want to walk to Midtown AND downtown and the Wells Avenue commercial corridor.