In some exciting news for downtown, the Montage seems it's completely in private hands now, acquired by S.T. Residential, a consortium of companies including Starwood Capital Group, Texas Pacific Group, Perry Capital and WLR LeFrak.
You may remember me posting rumors about a sales ramp up a tthe Montage recently, this RGJ article pretty much confirms the rumors.
There are currently about 90 units sold in the building, and residents have told me the first Penthouse unit recently sold. I've heard through the rumor mill that they have hired a consultant, a very familiar face for downtown who helped sell the majority of Palladio condo units. Their marketing push will also include trying to lease the commercial spaces finally, which were in limbo when the FDIC was majority owner of the property.
It's nice to hear there are improvements planned for it. Several of the interior features never were completed, such as the computer/office center for residents and indoor game room.
I've interviewed some of the Montage residents, and they all love the building. I still think the Montage will play a key role in getting more residents downtown. It's the most-often-asked-about residential tower on my web site, and I get weekly emails asking about available rentals. I've been to a few parties there, and many of the residents have bonded in ways that remind me of my childhood condo-living years in downtown Los Angeles.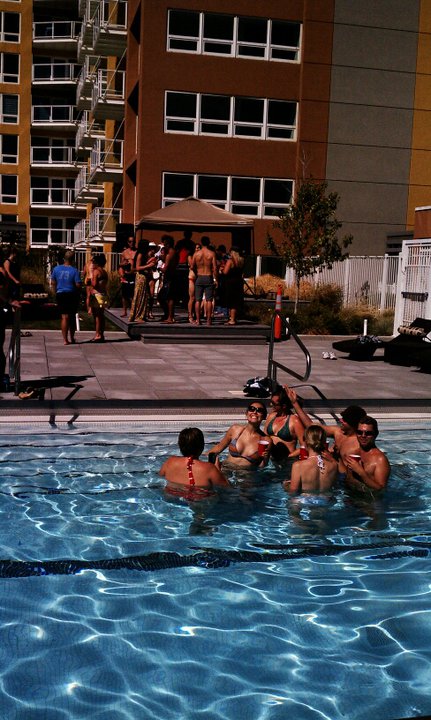 One thing about those rentals that irk me however is none of them allow dogs, even though the building is pet-friendly and allows owners to have pets. It even has a dog run. Here's the perfect example. The ad advertises and boasts about a dog run, but then will only allow the renter to have a cat. Give me a break. Get over it and allow these renters to have small dogs in the Montage.
The Montage also has a new web site. I like the previous one better, I felt it sold the downtown lifestyle more than this one, and better explained the different units in detail.
So now, two key things need to happen: they need to continue selling the condos at realistic prices (studios starting at $60,000 is pretty realistic in this economy) and they need to somehow offer financing for the building. All-cash sales will only take the building so far.
I'd also like to see the 2-story 'Rowhouse Units', the ones that have street access on Sierra Street, converted to live work units so people could have mini retail spaces facing Sierra Street, while living in the upper floor of the unit.
Additional Info