The only thing cooler than an applicant named Pink Ink LLC would be an applicant named Pink Ink Inc. Rising from the ashes of 210 North is 'Rise' nightclub, now moving onto the planning commission. Click here for the official Planning Commission PDF. From the makers of one of Reno's oldest bars the Five Star, Rise night club is going before the planning commission on March 7.
The floor plan for the new club will remain unchanged from the previous tenant, and include three bars (North, South and Diamond Bar), dj booth and dance floor. It's unknown if any of the plush decor from 210 North remains, or if it will be redone.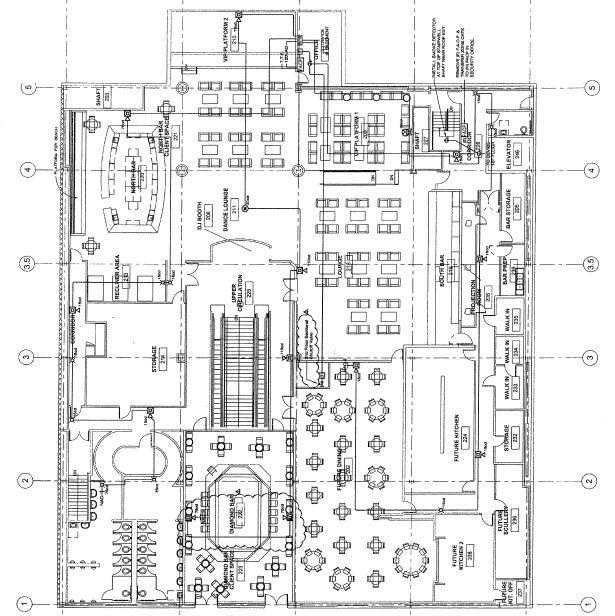 In a letter to the Reno Police Dept, the Five Star owners listed several reasons why the night club would not increase crime in the area, including a dress code requiring upper scale dress casual, minimum collared shirts and no open-toe shoes for men and no gangster attire for either gender. Security includes six-zone metal detector with hand-wands as backup. They'll install adequate lighting around the perimeter including the alleys.
The only opposition from the Neighborhood Advisory Board level was from a Montage resident whose letter basically amounted to saying 'Please don't play any bass-laden Dubstep.'
Moving on, local residents who live across the street don't seem opposed to it so why should I be? Rise nightclub is better than a vacant red blotch downtown, and their proposed security would suffice even in some of Los Angeles' more questionable neighborhoods.