Construction Tour: Reno Collective
Swimming in the Fishbowl
I recently went on a tour of the new Reno Collective space in downtown Reno, and wow, this space is going to have the ultimate cool-factor when completed. Call me jelly, because I'd probably double my work hours just to lurk around in the fishbowl (sssh don't tell my boss that.)
Wall-to-wall windows, fun quirky decor, and a second-level plank extending over the first floor will all add to a fun creative atmosphere conducive to coding and geeking out. The upstairs will be dedicated resident member spaces....those who have full-time office space/desks of their own, and the lower floor will be dedicated to co-working space, the reception area, coffee bar for members only, and more goodies. Projected completion date of construction is May 1, and it should open soon after that.
Super exciting! Check out the photos below.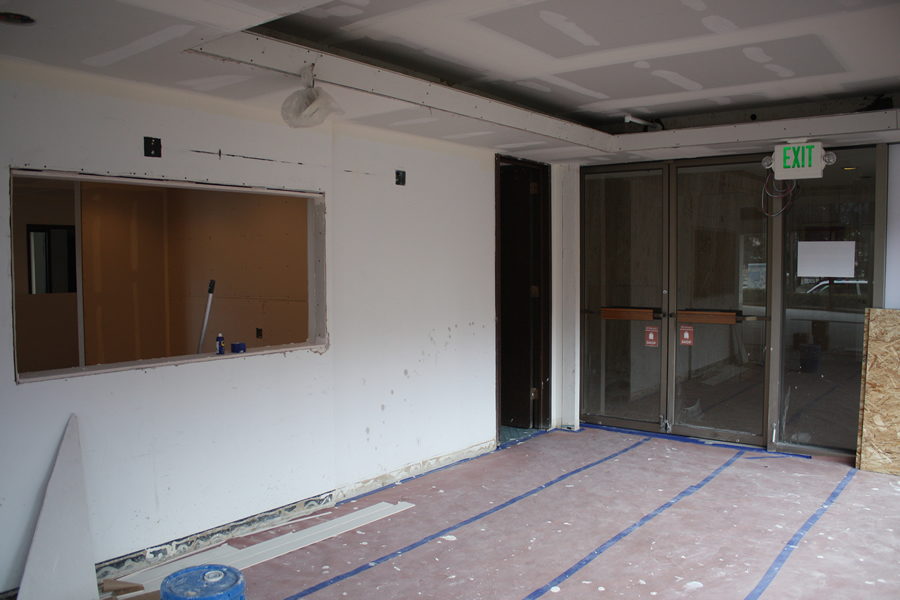 Pinocchio's soon to be office space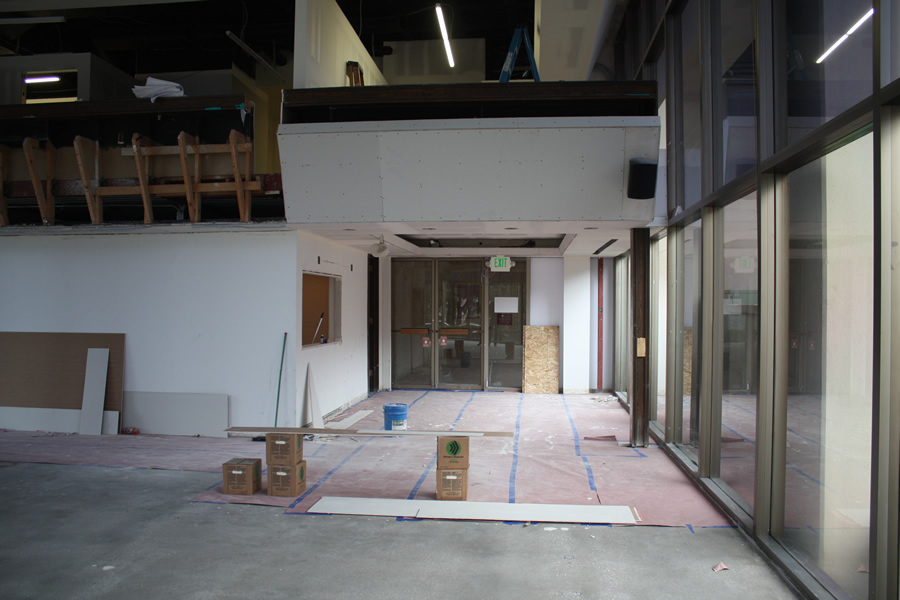 Looking back at the entrance, Pinocchio's office on the left, US Time's office on the upper pod.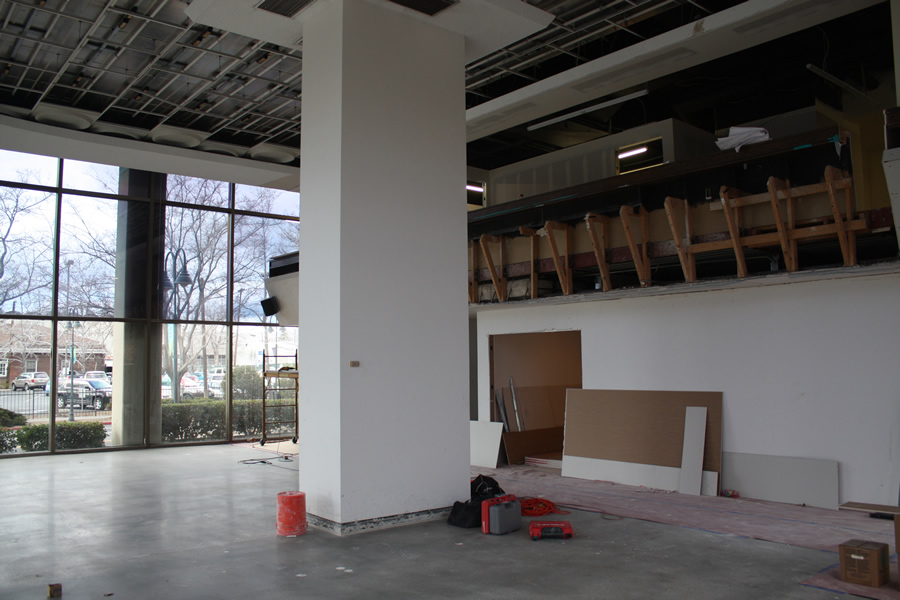 Right about in the middle of the upper floor, a plank will be constructed extending outward into the open space a considerable distance, allowing for additional resident membership space that will overlook the bottom level. There will also be stairs installed to access the upper floor directly.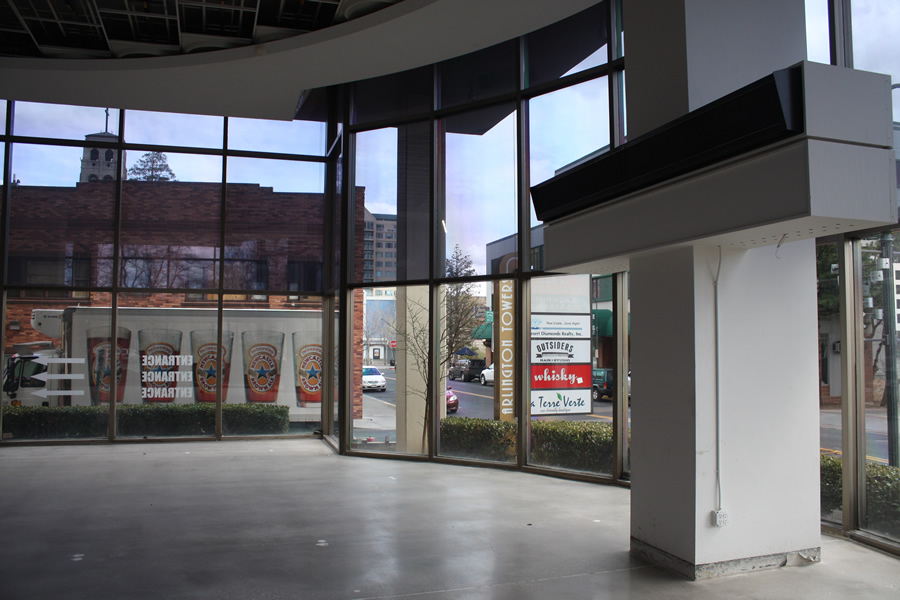 The plan is to get the giant stock ticker in working order again and do geeky things with it.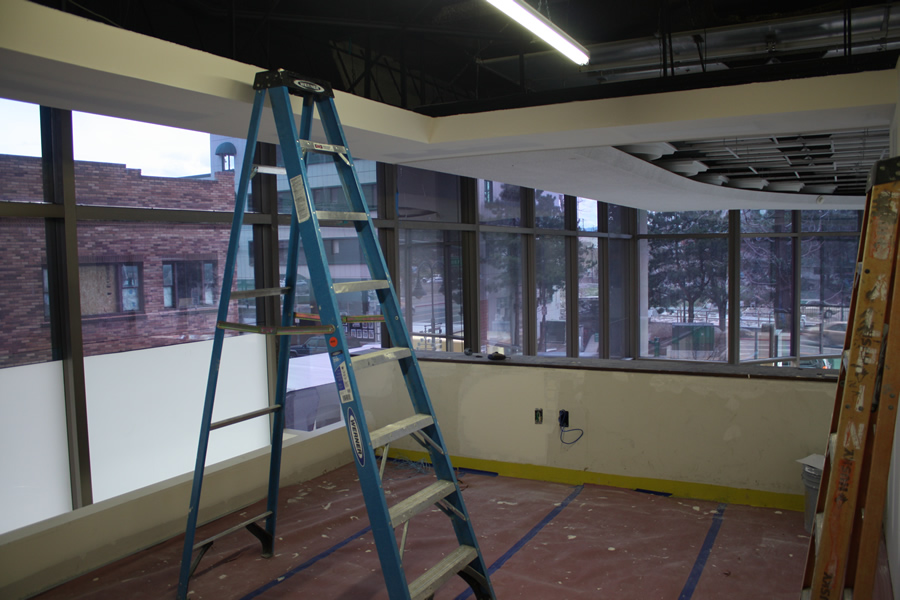 Looking into US Time's dedicated office space upstairs.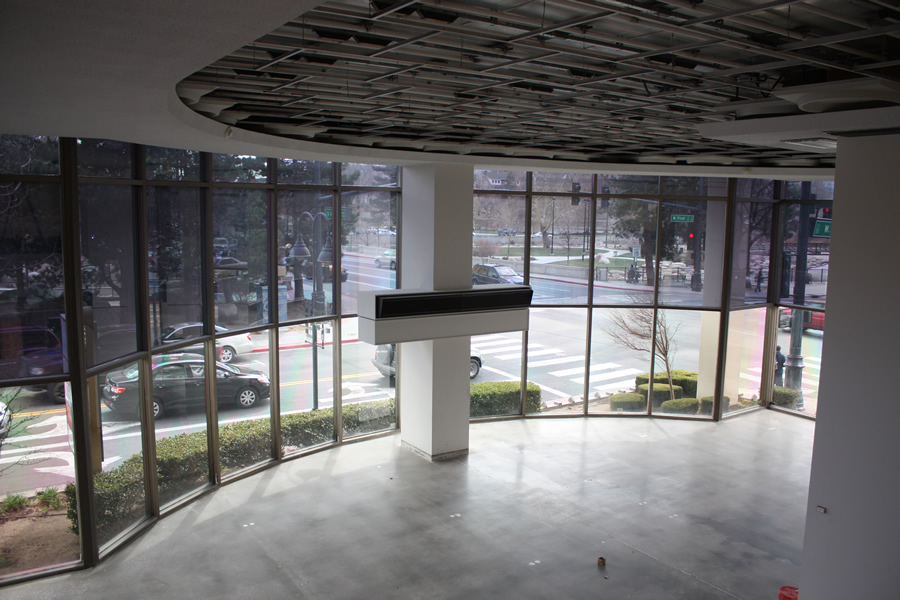 The view from the top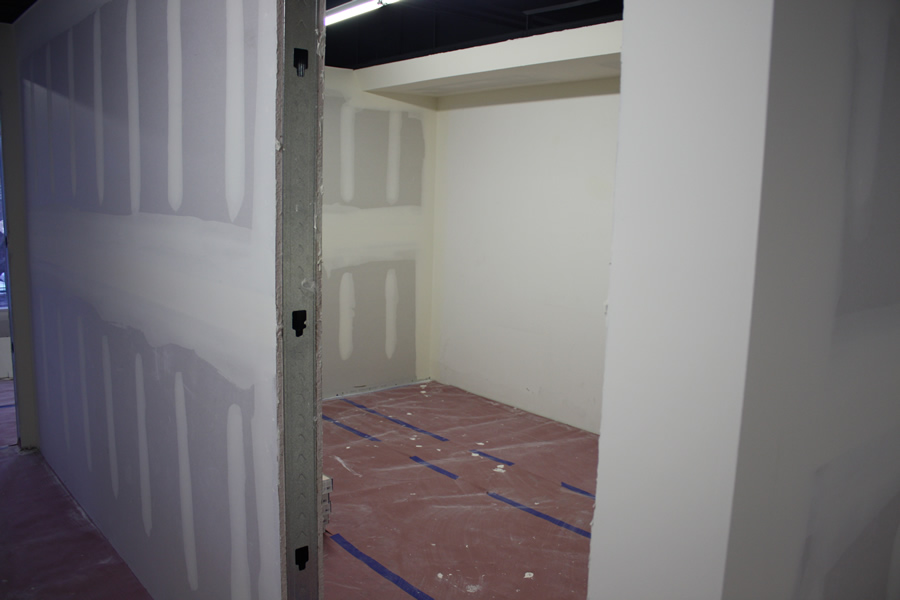 Conference room!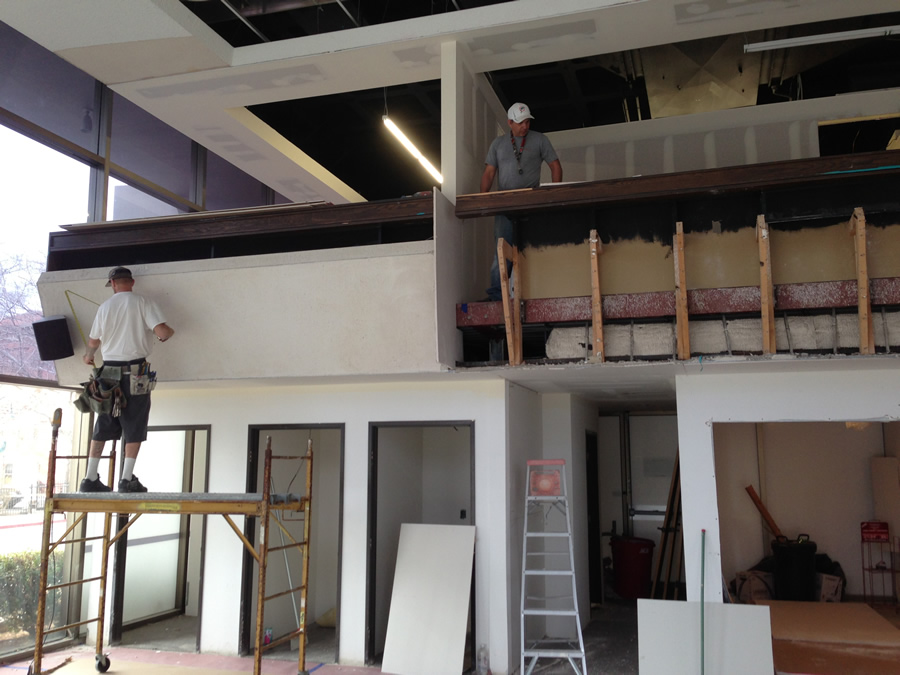 The 3 small closet-size rooms pictured above will be private Skype/conversation rooms where you can discuss how to dismantle Hal without him hearing. Don't forget he can read lips though. The office pod above the three rooms is already reserved by Tyler St. Pierre Designs.