Lost City Farm in Midtown breaks ground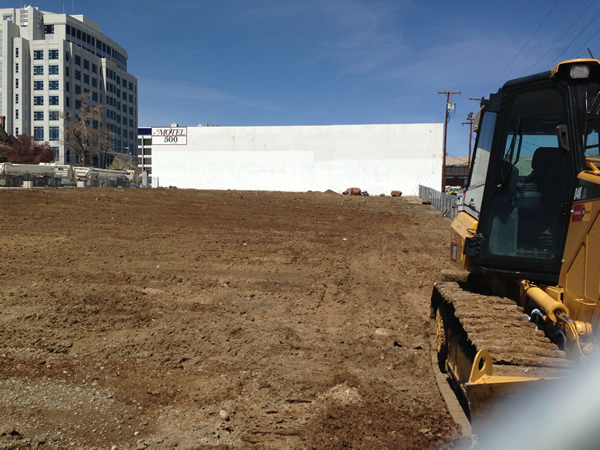 Lost City Farm breaks ground and is ready to farm! I am super excited about this project and the farm stand accompanying it. The farm is located on the corner of Moran and Stewart Street.
On Sunday, April 14th from 10am-2:30pm they will be at Lost City Farm picking up trash and rocks that have come to the surface since their ground breaking. They are looking for extra hands/volunteers to help! Please bring water, sun protection, and gloves if you can make it! They hope to see your smiling faces! Thanks again for all your support, they look forward to a beautiful and bountiful farm season!
The girls have been busy behind the scenes, including setting up their mini greenhouse for starter crops, they presented at UNR for the DIY with GRI workshops and discussed set-up of at home vermicompost bins. They planted over 1,000 seed starts and filled their mini greenhouse and participated in the discussion panel after the awesome documentary "The Greenhorns" at Artemisia Moviehouse. And, with the hard work and help of Bill and Jon of WWW Construction they got our backflow regulators and water hooked up to the farm and officially broke ground yesterday morning!!!
At just shy of one acre, Lost City Farm is an urban vegetable farm in the midtown neighborhood of Reno, Nevada. Their belief in accessible and nutritious food for our community is their driving force.
MORE INFO