Urban infill genius Haberae is focused on three new projects in the Wells Avenue Conservation District. These women are on fire! I am a big fan of Haberae and everything they construct. They actually build stuff and not just endlessly present plans. They also are usually way ahead of the curve, and build in a neighborhood long before it's trendy to. Take 8OnCenter for example. They were the first to see the potential of Center Street and its proximity to a blossoming Midtown, back when Center Street and Midtown weren't so hopping.
I am particularly excited about three new projects right in my own backyard. Be sure to check out all their projects, listed on their web site.
2Cubes on Stewart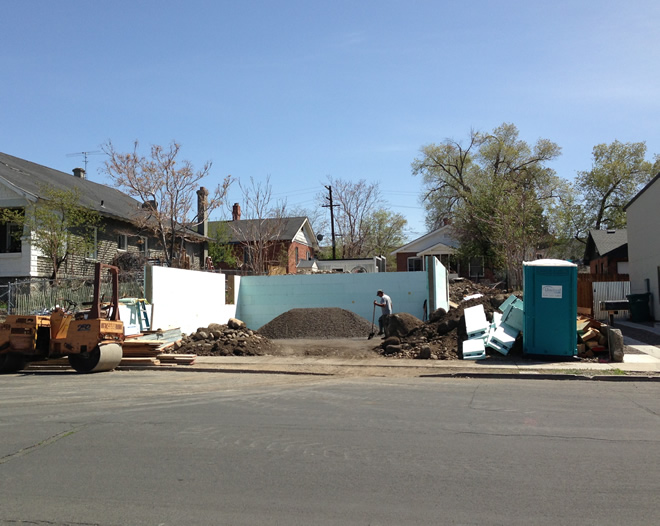 2Cubes on Stewart is sort of a sister project to the duplex recently finished on Stewart Street between Wheeler and Holcomb, ideally located two blocks east of the Childrens Discovery Museum and a stone's throw from Stewart Park. These modernist cubes will stand out not only in their colors but with their use of materials, and the completed product will be very different looking than the duplex they completed next door.
Although modernist in form they will be warmly accentuated...from radiant floor heating to a rich color palette to compliment the wood, glass and steel exterior. Each home will have almost 1,000 square feet of living space, and feature outdoor gardening and relaxing areas for each of the two units.
As with many Haberae projects, the units are already spoken for and rented, and they aren't even complete yet.
For this project, Haberae is utilizing Insulating Concrete Form construction for super energy efficiency. ICF is a system of form work for reinforced concrete that stays in place as a permanent interior and exterior substrate for walls, floors, and roofs. The forms are interlocking modular units that are dry-stacked (without mortar) and filled with concrete. The forms lock together somewhat like Lego bricks and serve to create a form for the structural walls (or floors) of a building. See photo below!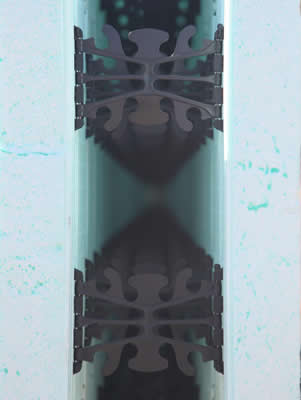 5 on Holcomb
You might have noticed a boarded-up white house on Holcomb Avenue just south of Thoma Street. It was the victim of a fire, and the homeowner never could recover from it and rebuild. He tried, but when a thief stole a couple thousand dollar's worth of copper from the basement to be used as part of the rebuild, it was the straw that broke the camel's back.
The homes have remained boarded up for two years. However, have no fear! Haberae to the rescue. They recently snatched up both properties, and now this small 19th Century cottage will be the centerpiece of a new project, 5 on Holcomb.
This endeavor will also include a new construction cottage, similar to their 2 on Watt project, and will be situated alongside the existing home.
The plans also include sprucing up the beautiful 772 Holcomb Avenue which has been boarded up for two years. The exterior paint schemes will be early arts and crafts revival colors that will enhance Holcomb Avenue and solidify its historical representation of Reno in the Wells Avenue Conservation District.
Rounding out 5 on Holcomb will be a pair of ultra cool modern homes, that when placed together, feature a butterfly effect roofline. The butterfly aesthetic in modern design was glorified in Palm Springs in the mid-fifties. Check out the rendering below! The new homes will feature 2 bedrooms, 2 bathrooms, garage, peek views of Mt. Rose, passive solar heating combined with radiant floor heat, private yards and an abundance of native Nevada landscaping.
Haberae already performed a massive tree-clearing job on the site, and removed the boards off the windows/doors of both historic cottages and got the power back on.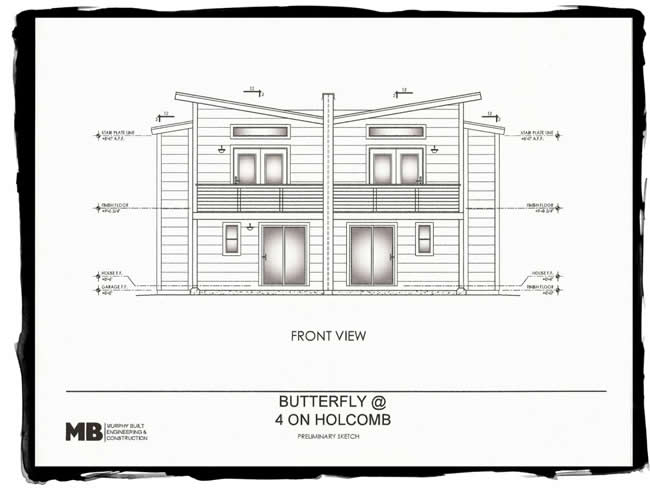 7 Wedges on Wells
Rumor has it also that Haberae is submitting plans to the city for the next phase of development for Dozen @ Deluxe, called 7 Wedges on Wells.