Hill Street Grill Rebrand
The Hill Street Grill is going through a major rebranding process. The quaint little restaurant located on Hill Street located a block west of Old Granite Street Eatery is in the midst of a major makeover. The restaurant has new partners, including two longtime former Charlie Palmerites Joel Giandalia and James Bukowski, plus a new chef, David Stern. With a new menu and name in the works as well, keep an eye on the corner of Ridge and Hill Streets, lots of good things happening.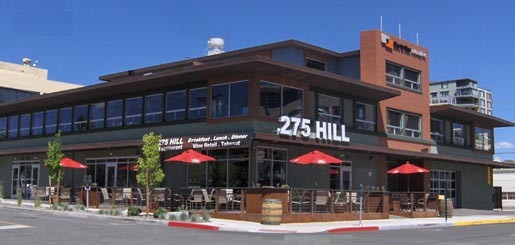 Food Truck Friday
Food Truck Friday is tomorrow! Join all your favorite food trucks at the corner of 4th and Center Streets for an evening of family fun including the Tumblebus for the kids, your fave food trucks including GourMelt, DishTruck, Sauce Wagon and more. The fun starts at 6pm, get there early to avoid the lines!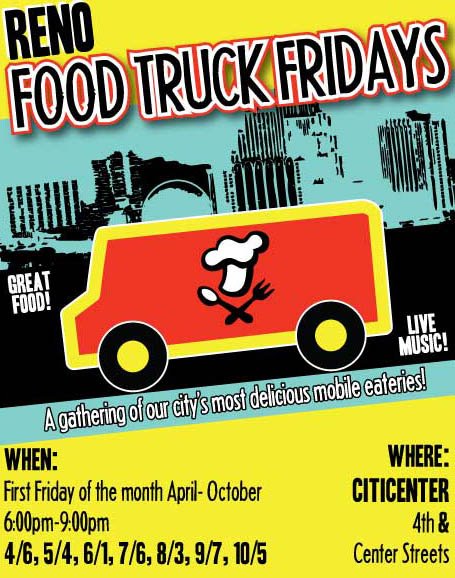 The Montage
The Montage has closed on its second penthouse sale with another one in escrow, which would make three penthouse sales. The 'Tage has now sold 161 units and more and more people move back to the center of the city.
Liberty Street RAPID Station
The Liberty Street RAPID station in front of the Nevada Discovery Museum on Center Street is looking good!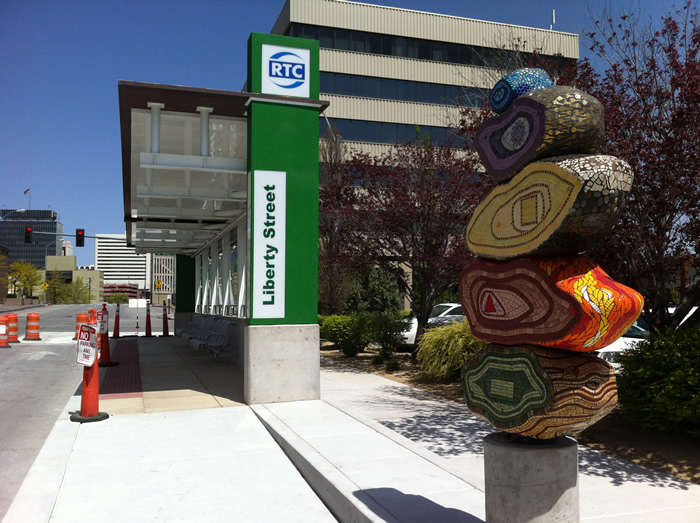 South Center Station Landscaping Complete
The South Center Street RAPID station across the street from Junkee's shows off its new drought-tolerant landscaping. While some might have preferred the large circular flower bed that was once here surrounded by grass, the new landscaping is more appropriate for the region.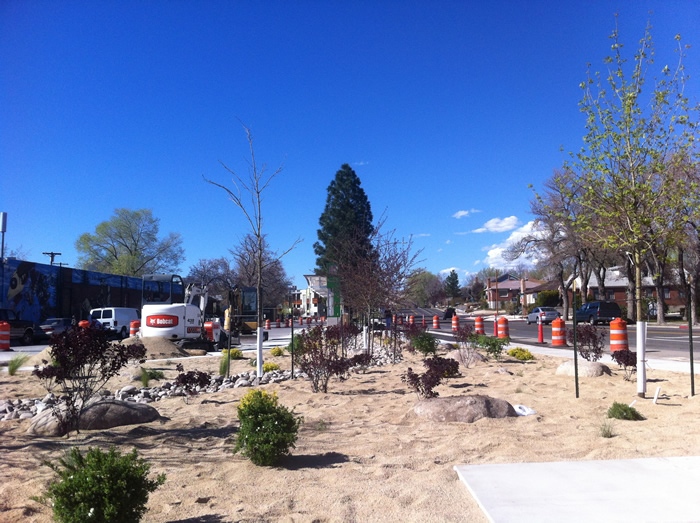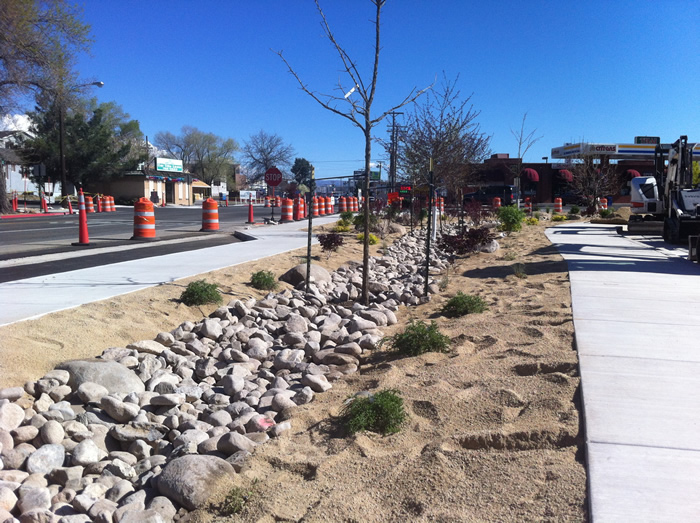 New Dollar Store for West of Wells
Just south of Holcomb and Burns, and odd little renovation project has been going on. What used to be a code-nightmare 4-plex is being converted into a small neighborhood dollar store that won't be selling packaged liquor or crack pipes. Yay! No crack pipes is always a bonus. The store is being described to me as a 'true convenience store for the neighborhood, selling various items for the home.'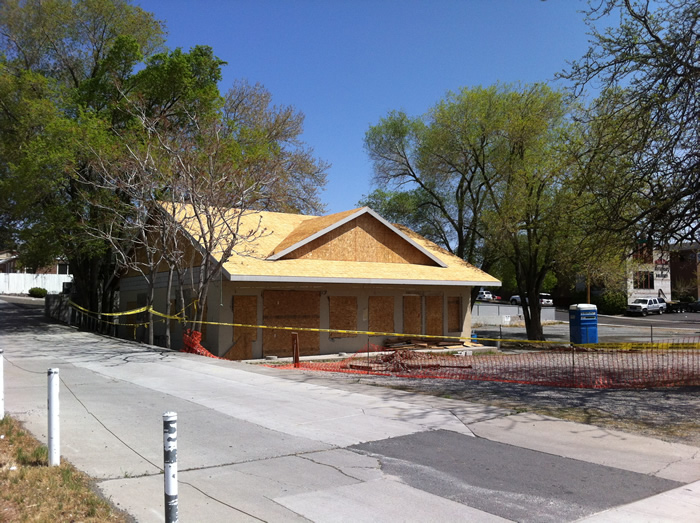 New Stewart Street Duplex Gets Landscaping
The multi-colored fence is an interesting Arts & Crafts touch, and I like the metal accent grid on the structure. The two units have true lofts and super tall living room ceilings that stretch up two floors.