A massive Demo Permit for 23 Buildings has been submitted. This is the block between Center and Lake and 6th and 7th Street. The applicant is the 661 Lake Project, a large student housing and microhousing project.
This is presumably the entire block shown below.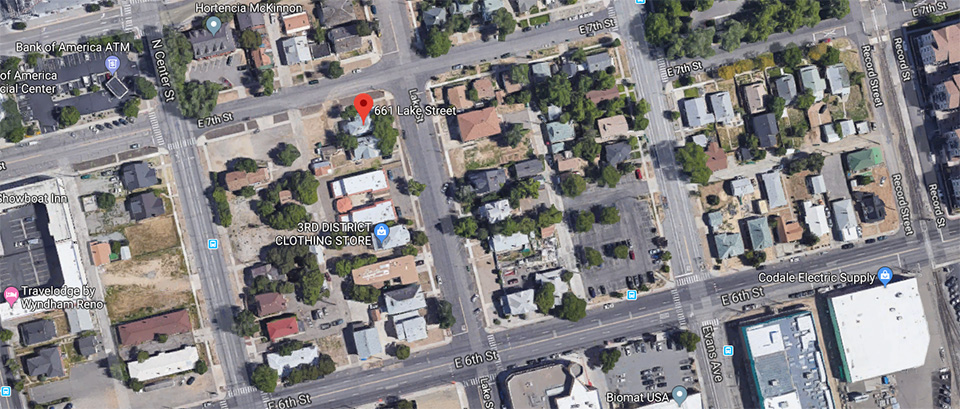 The permit reads:
661 LAKE PROJECT
DEMO. ALL EXISTING 23 BUILDINGS WILL BE DEMOLISHED. *23 SEPERATE PERMITS AND ONE SET OF PLANS*
Owner:
ITALIAN CAPITAL LLC
PO BOX 12217
RENO NV 89510
A quick Google search turned up this page.
If the project is still what was reported on prevously by other blogs and above, it will feature a 7-story tall micro-unit building, with 219 units with an average unit size approx 587 square feet. These will be leased unfurnished and have full kitchens and bathrooms and come in studios, one and two bedrooms There's also a student housing building with 656 bedrooms across 197 units. It's located on the north side to provide closest proximity to UNR as possible. There's a gameroom and state of the art gym shared by both the student housing and microhousing buildings, as well as a pool. Click the link below for renderings, back when ReReno originally reported on it.
Here's a link to a brochure for the project.