The photos below of the Speed Wall being installed will give you a scale of the overall climbing wall and this speedwall section. It's quite intimidating! But the views are spectacular.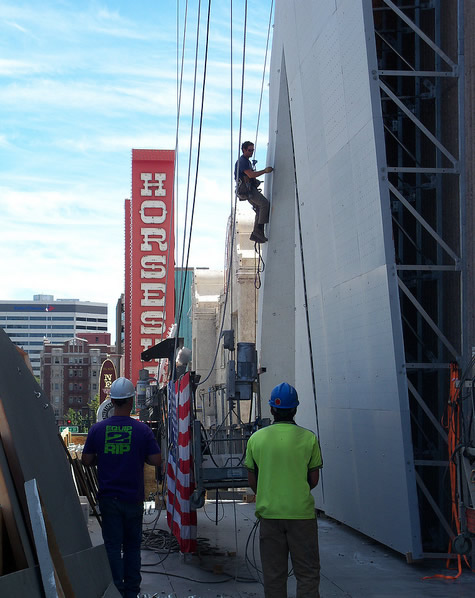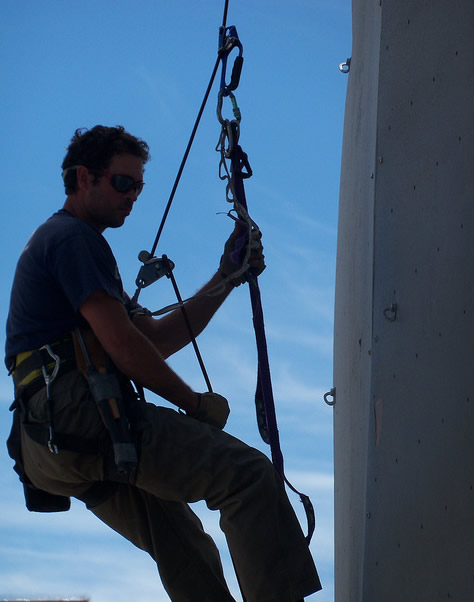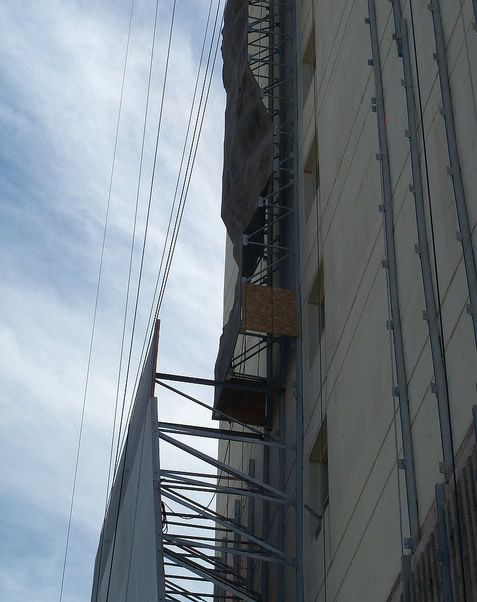 A ledge/pitch will connect the ribbony climbing wall to the speed climbing wall below, giving climbers a ledge to climb up and rest on, or use as a starting point for the taller expert walls above it.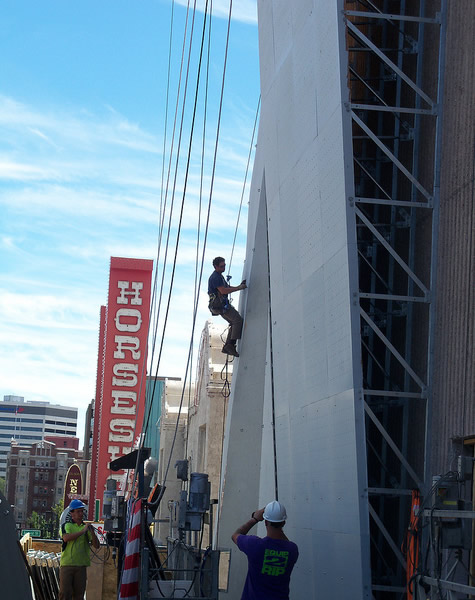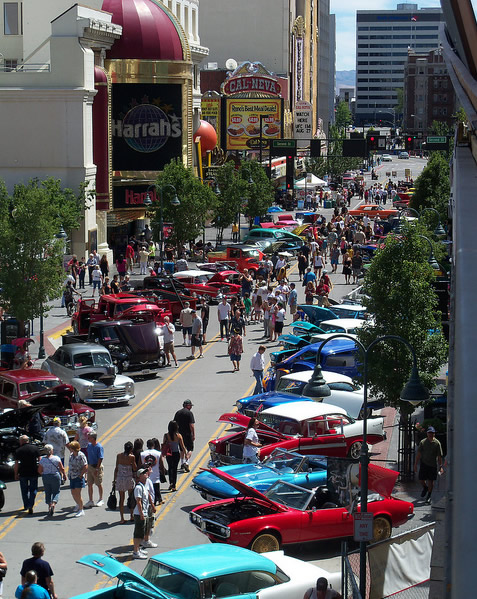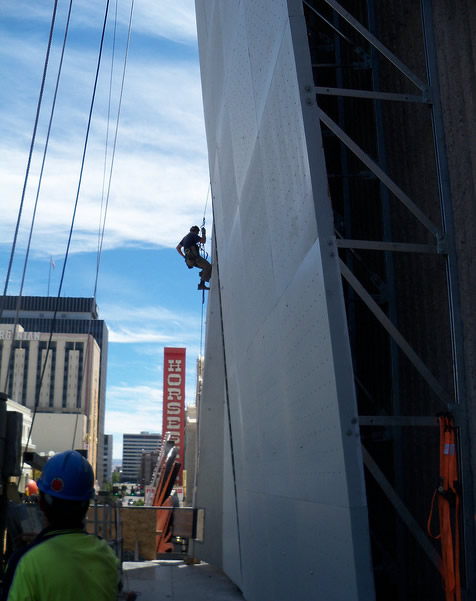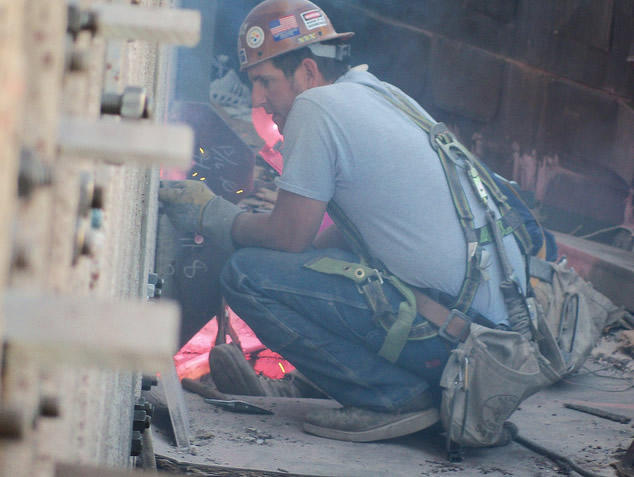 Photos courtesy Larry Devincenzi.