Greetings readers! Below you can check out first-ever photos of the 2nd-floor boulder park, and also photos of the exterior climbing wall, and a couple sneak peeks at the first-floor food and drink venues going in. Natasha over at CommRow was kind enough to give me a tour today.
This recent Reno News and Review Article provides a lot of details on what's going on, so if you aren't up to speed yet I suggest giving that article a read-over.
There's a lot of revealing tidbits in the article including revealing a few of the food venues on the first floor, including a Chicago Italian beef stand, a bar serving tartares and libations, a Mexican food place and one with a Grecian, Mediterranean theme.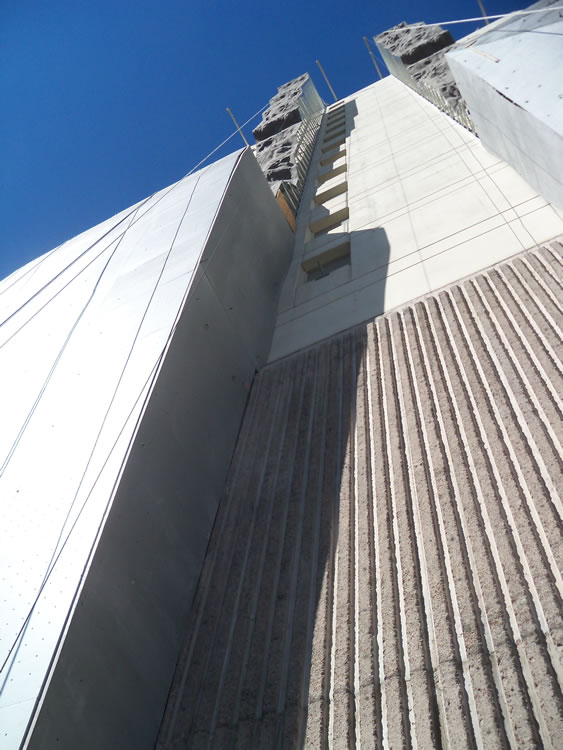 Photo of the wall taken from the 2nd-floor deck.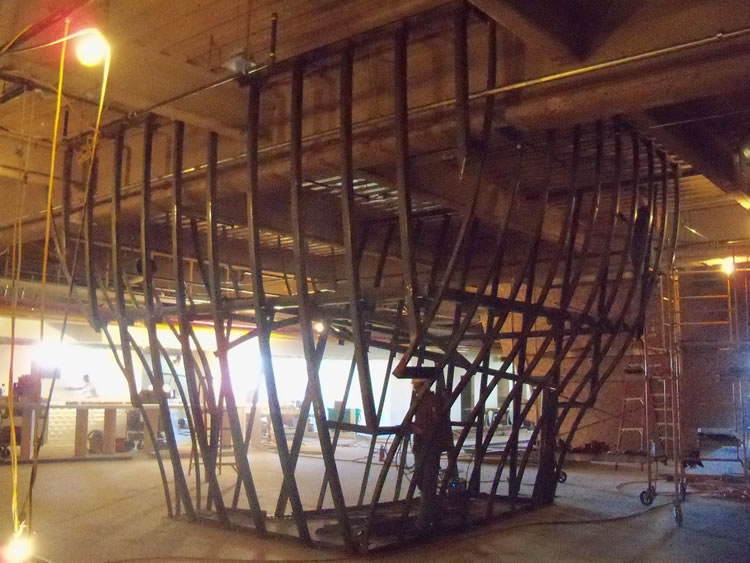 The framework for one of the boulders for the 2nd floor indoor climbing .
There will be over 2,900 square feet of climbable surface and indoor bouldering.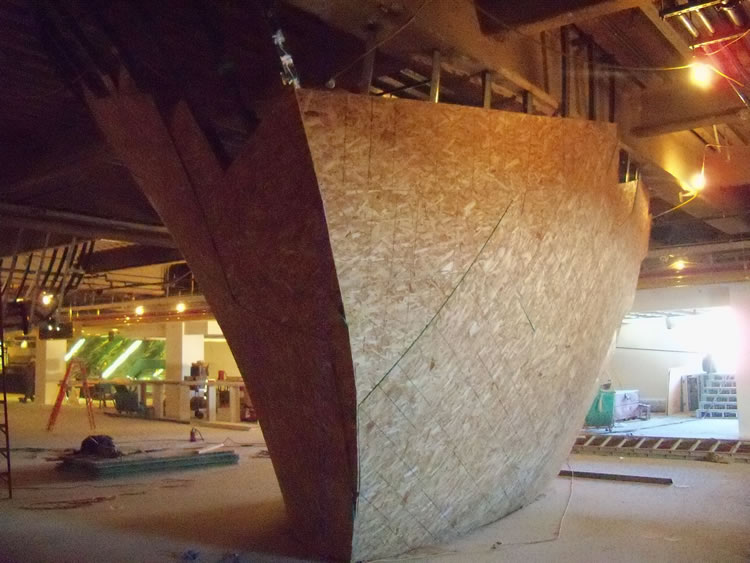 As you can see here, the 'boulders' are contoured sculpture-like creations. This one is almost ready to be covered in light birch wood.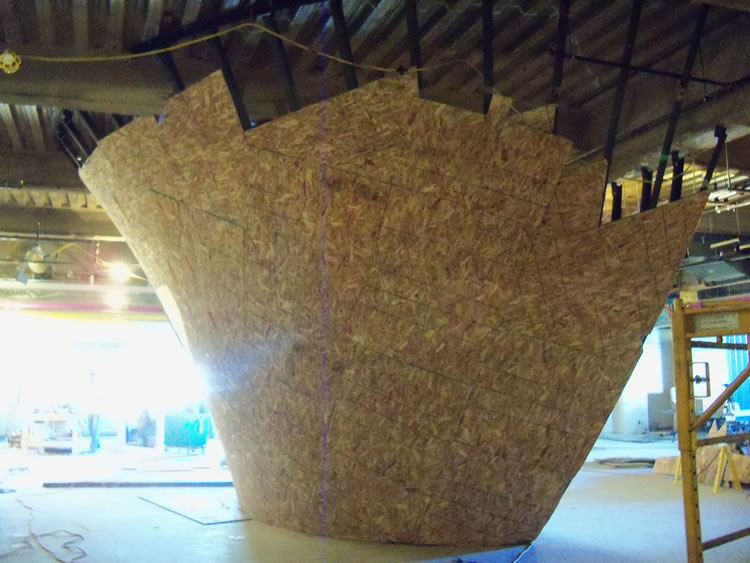 One of the boulders in the 2nd floor climbing facility.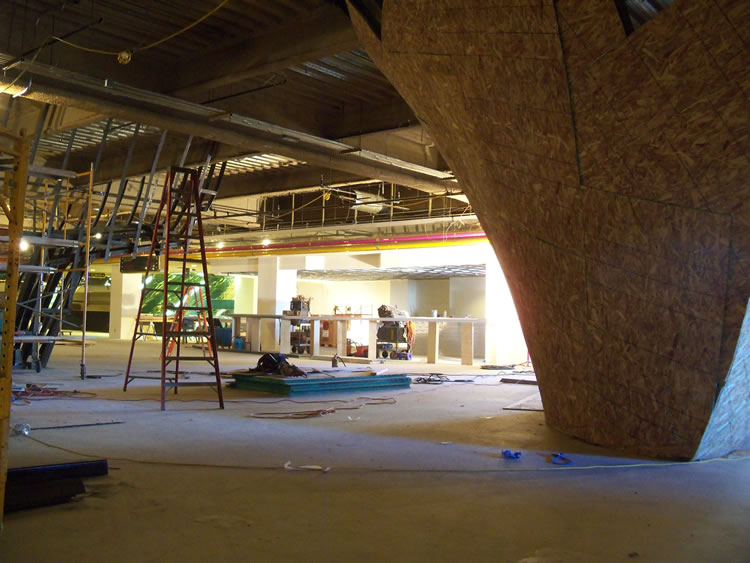 Indoor boulder park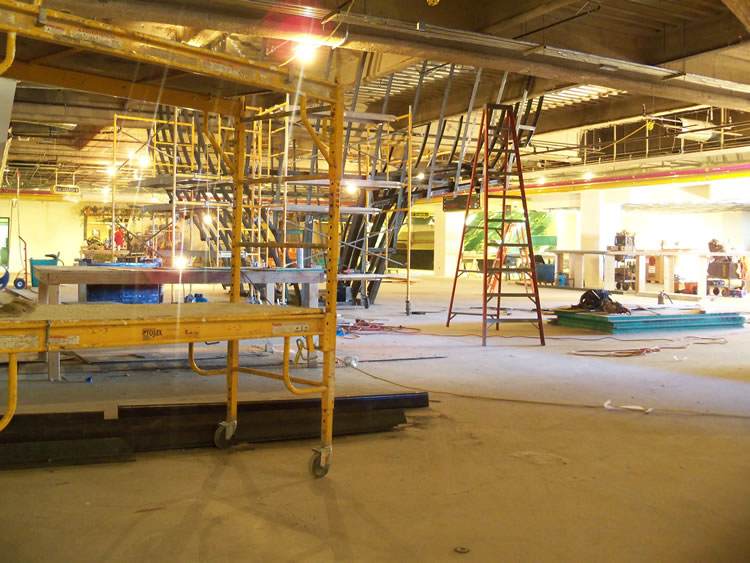 Framework for one of the boulders pokes out behind a sea of scaffolding.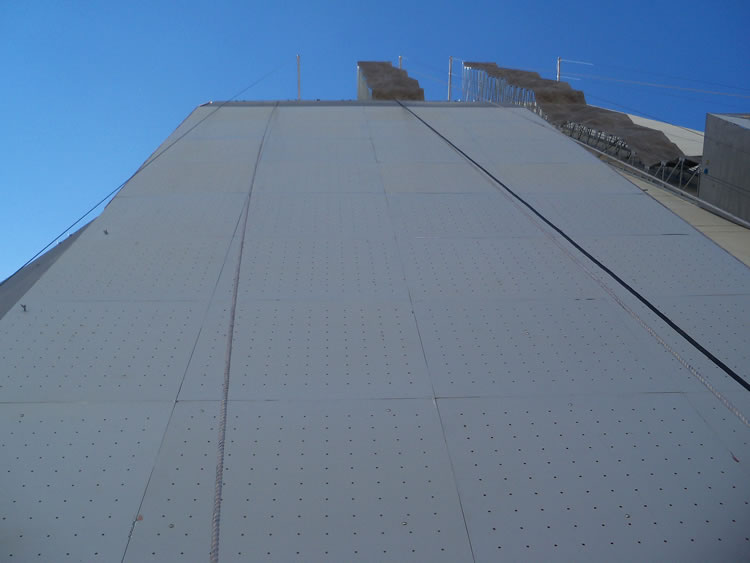 Looking straight up the speed climbing wall from the 2nd-floor deck. My first thought was 'holy crap that's tall.' The 'routing' of the wall
will be top secret, and the exterior wall will be covered when the routes are set.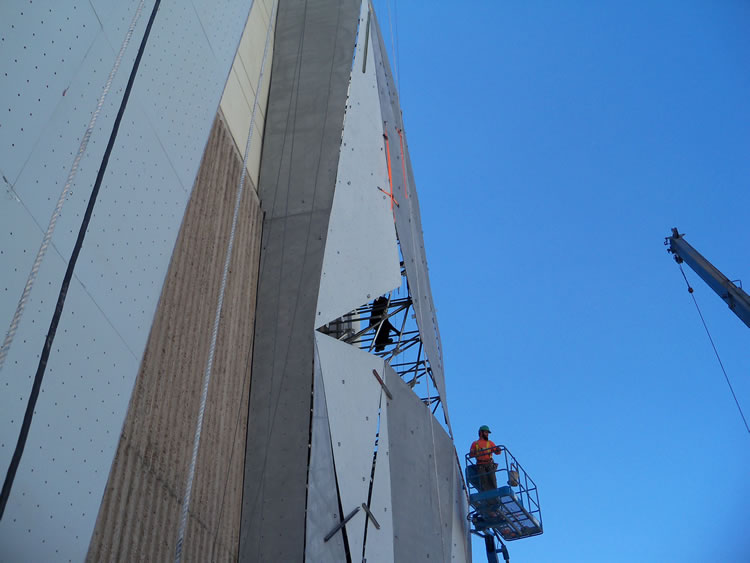 One construction worker stands inside the support structure for the wall while another awaits the final piece of the exterior
climbing wall.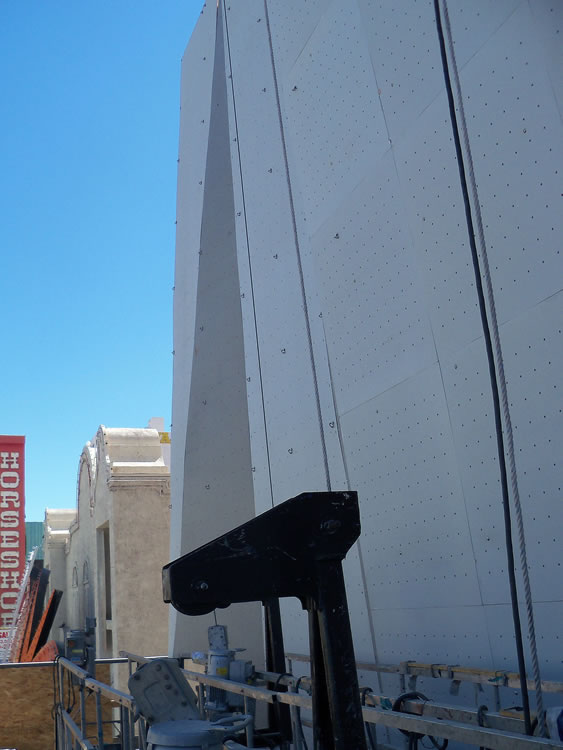 Being on the 2nd-floor deck provides a view of the 'strip' I've never seen before. The arch being at
eye-level is totally cool.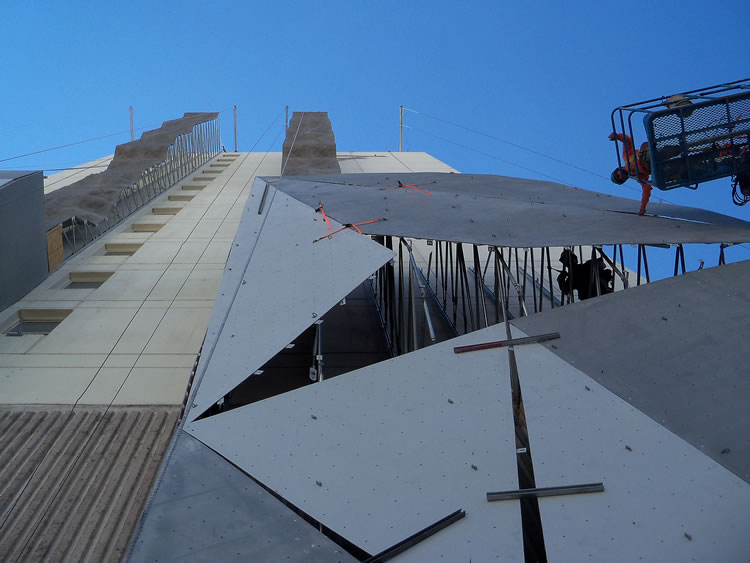 The missing piece will jut outward like a pyramid of sorts, where you can see the construction worker on the inside supports.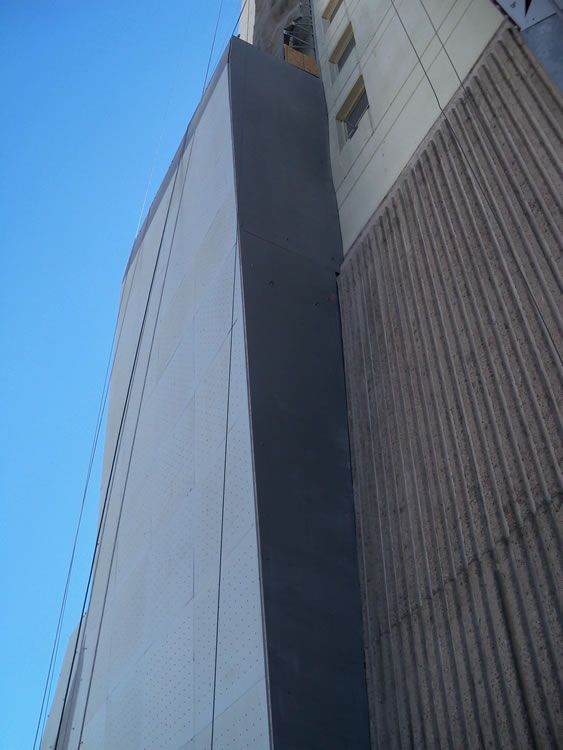 View of the speed climbing wall and beginner wall in the background. Notice how the beginner
wall has a slight incline to it, thus providing less gravity resistance than the 90-degree-angle wall.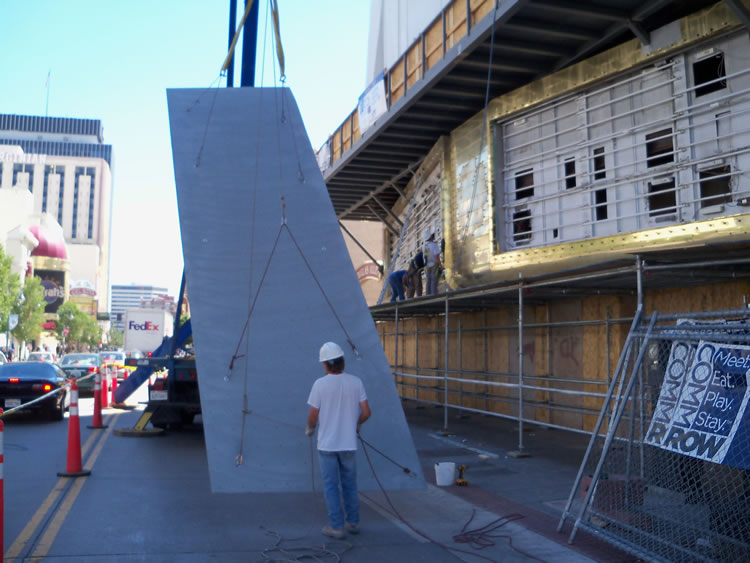 Construction workers load the final large piece of the exterior climbing wall.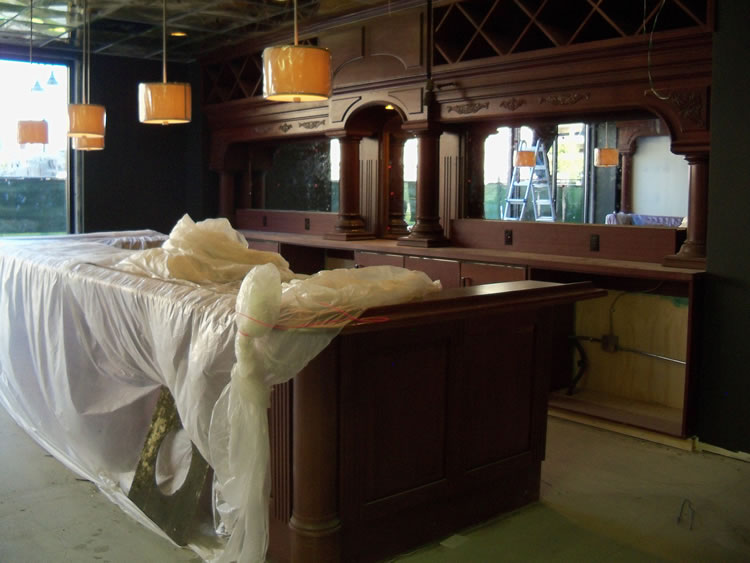 Ooooh what's this? Must be one of the 1st-floor food/drink venues!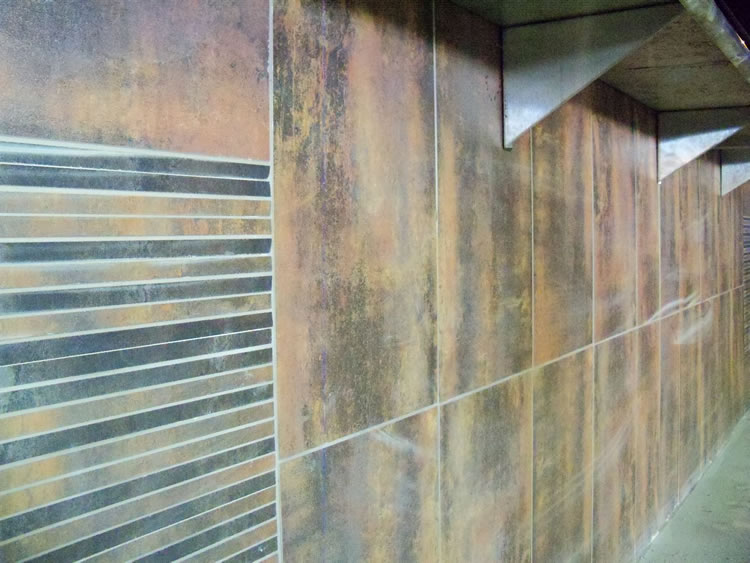 The finish of one of the center-floor food venues peeks through a layer of dust.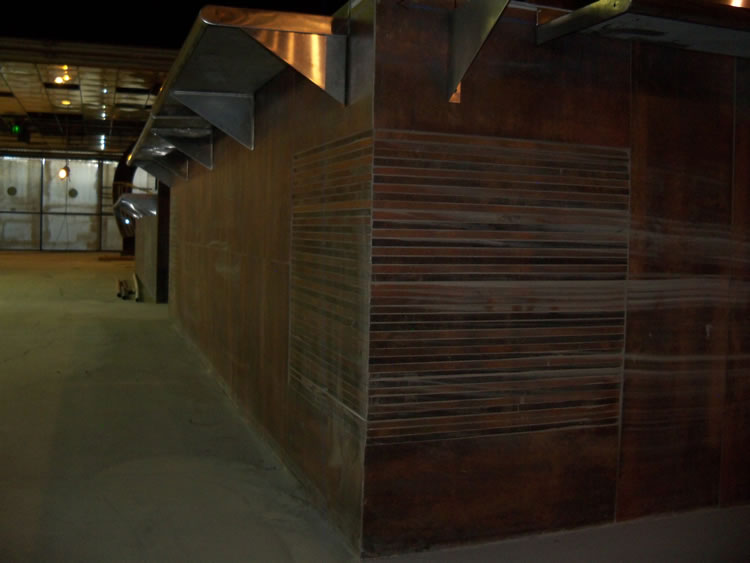 A peek at two of the center-food venues under construction.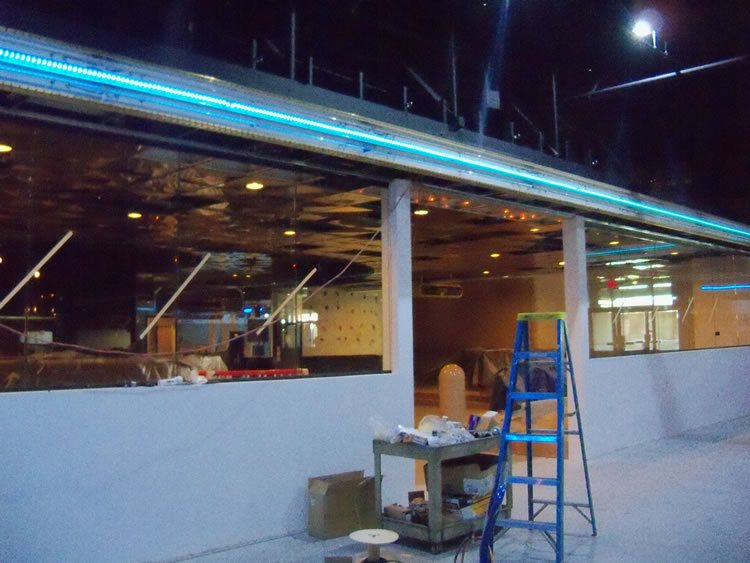 The first-floor cabaret/music venue under construction.