I want to explore a few ideas and thoughts that might help draw more foot traffic downtown in midtown. Some of them could be implemented with relatively little funding.

BRIDGING THE GAP
We have quite a few groups downtown whose primary purpose for existence is to serve the interests of each group's members. These include the California Avenue Merchant's Association, the Riverwalk Merchant's Association, the Midtown Merchant's Association, the Wells Avenue Merchant Association, and the Regional Alliance for Downtown. These cliques are generally a good thing; they allow merchants to band together for certain events/promotions/marketing expenses that benefit everyone involved in the immediate area, events each business could not afford to market on their own. In Reno's case, some of these districts are attached to one another and when you look at a map of Reno/Sparks in its entirety, all of the districts mentioned above represent a tiny swath of the grand sprawl that this valley has become. Downtown LA's 64 square blocks could easily fit within it all of the businesses associations located in the center of Reno. My point is, with all of these groups being in such close vicinity, it would be cool to see them work together on some marketing efforts, instead of being noticeably disconnected from one another, which brings me to idea #1.

IDEA #1: A Global coupon code spanning across all merchant associations.
Typically winter is a slower period for most of Reno, and particularly downtown. Few people lounge around the Truckee River when the air temp is 36 degrees, so winter would be the perfect time to try out an idea that has had great success in downtown Los Angeles. The businesses in downtown Los Angeles' various sub-districts (Figueroa Corridor, Bunker Hill, Fashion District, Little Tokyo) implemented the idea of banding together for a universal promotion during this summer. When you typed in or mentioned the universal code 'Endless Summer' at certain locales or web sites, you would get a steep discount. The discounts included rooms at the campy-chic Standard Hotel for $149 (normally $250 or more), and 20% discounts at certain restaurants, or free dessert with an entrée at other restaurants, or 50% of self-serve pet grooming. You get the idea. The beauty of the promotion, and why it was so successful, is that it transcended the self-serving interests of the smaller merchant groups located within downtown LA and gave locals who might normally avoid downtown a way to have a semi-extravagant evening out on the cheap. The deals were designed to mix, match and stack them up, such as a reduced rate at the Standard then a special offer on a show downtown and free dessert at a certain restaurant with any entrée purchase, all in one night. You could pick and choose as many participants of the promotion as you like, and line them up for a cheap evening out. Imagine the success Midtown, Cal Ave, the downtown casinos, and the Riverwalk District would have by banding together for a universal promotion during the winter! A simple code people use to get discount tickets at the Pioneer, or discount movie tickets or free popcorn with purchase of movie ticket, or reduced room rate at a downtown hotel, or 10% off at any of the clothing stores in Midtown could do wonders.

IDEA #2: Sierra Spirit Route Expansion.
My second idea also involves bridging gaps. I'd like to see an exploration/study done for expanding the Sierra Spirit to travel south down South Virginia Street to where Center Street meets Virginia, then travel north on Center Street back up to Liberty, then west back to Virginia Street and north again to the University of Nevada Reno. Even if it meant the route would/could no longer be free, or at a reduced fare, I can see a benefit to having a route connecting all of downtown and Midtown without having to transfer buses. There are a lot of midtown/old southwest/West of Wells residents who frequent the University for concerts, studies and classes. There are a lot of Midtown businesses geared toward college-student-budgets including Plato's Closet, Junkee, and the Hub. It would also open up the midtown corridor to tourists who might be interested in shopping at the many unique boutique fashion stores in Midtown but don't want to bother with walking over to the transit station. The route could use the existing RAPID stations, since they're quite stunning for bus stops.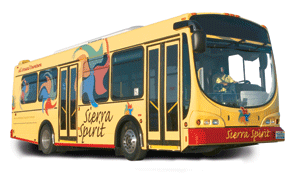 IDEA #3: Midtown Fashion Mecca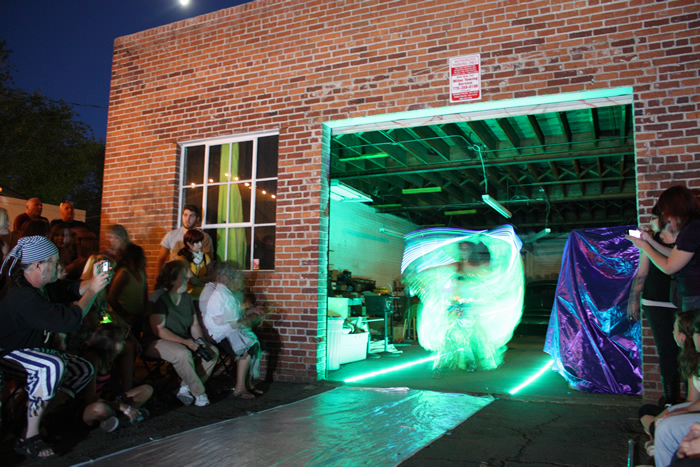 Speaking of Midtown, have you noticed the number of incredibly unique clothing stores that now line South Virginia Street? Plato's Closet, Clothes Mentor, Junkee, BL City Tastemakers, Dressed Like That, Melting Pot World Emporium, Polyester's Costume Boutique, Penny's Midtown Merchantile, Chocolate Walrus, Never Ender, Classic Skate Shop, Twisted Minds, the list goes on and on. The options are so wide ranging and unique that in my opinion, it's now one of the best shopping corridors in the city, yet I feel that beyond the twice-yearly midtown Art Walk, the neighborhood is failing to capitalize on the amazing gems hidden within it. The possibilities for marketing could include fashion shows that involve all the businesses, or universal week-long sales that include all the businesses, or bumping up the frequency of the Art Walks. I feel that when you give a shopper a reason to visit more than just one store, there's a higher chance of them hitting up the entire neighborhood. Would you rather go to the mall when one store is having a sale, or go to the mall when multiple stores you frequent are having sales? Exactly. It's something for the Midtown Merchants Assoc to consider, if they haven't already.

IDEA #4: Central Park

"Oh I never venture north of 1st Street." If I had a dime for every time a local told me that, I would be quite wealthy. One reason locals rarely venture north is there isn't a lot to capture their attention during the day. At night we have the Knit, and the Events Center and Silver Legacy for concerts, and some great bars like 3rd Street and Rise. What about daytime activities? Well there's CommRow if you enjoy rock climbing. With the Montage filling up (50% sold and 15 units in contract in August), and CommRow renovating the Old Reno Casino and surrounding buildings, it's time to take a serious look at the concrete slabs of nothingness known as the ReTRAC trench covers. It's great they provide extra event space for the Italian Festival and Blues and Brews Festival, but the rest of the year it looks like crap…completely flat covers with exhaust vents sticking upward.
Converting this strip into a park with a mini-amphitheater, shade trees, space for street performers/vendors, and a couple of permanent structure would make all the difference in the world by connecting the entertainment district and the emerging residential 'hood south of the tracks with a lush park-like setting. Heck even throw in a large Ferris wheel or double-decker carousal on one of the sections for good measure, and you have the first communal outdoor space north of the river, and a cool park for future Apple-ites to hang at during their lunch break. It's not a new vision for the space; the city's early concept art for the covers and developer Fernando Leal's now-shelved plans were very similar. Of course, the downside to this idea is it costs money. The City shouldn't pay for it, nor do they have the money to, so it would be nice to see ST Residential, CommRow, Eldorado, and future owners of the Kings Inn Property (haha!) band together to pay for it. At the very least it should be at the top of the City's 'priority projects' list. One can dream right?

IDEA #5: Close Virginia Street Permanently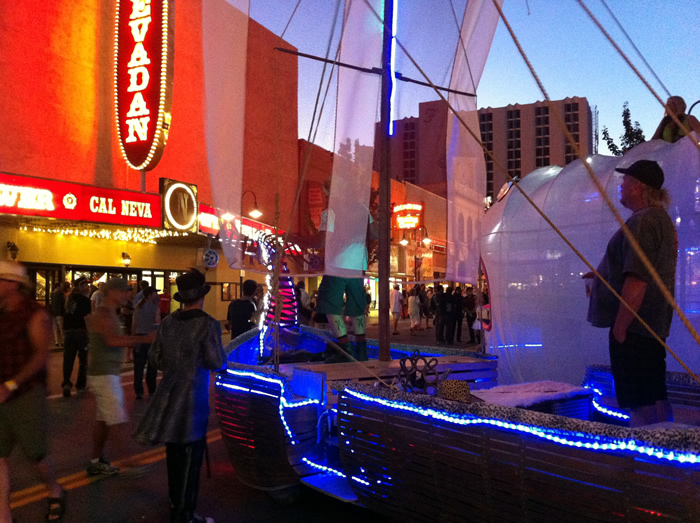 If you want to invoke a plethora of opinions flying at you like fastballs, mentioned the idea of closing Virginia Street off permanently downtown. In an unofficial poll on Downtownmakeover a couple years back, more people were for the idea than against. Coming from a city where it's not uncommon to find certain city blocks permanently closed off, including the newly completed civic park in downtown Los Angeles or the Third Street Promenade in Santa Monica, it doesn't seem like a big deal to me to permanently close off Virginia to vehicles from 2nd Street to 4th Street. In thinking of the logistics, 2nd Street would need to stay open to east-west traffic, as would 1st Street in front of City Hall. In between 2nd and 4th Streets however, there are just a couple seldom-used cross-streets such as Plaza/Commercial Row. The Santa Crawl, Blues and Brews, Italian Festival, Hot August Nights, New Year's Eve, MotoCross, and several other events include a Virginia Street closure. Imagine the cost-savings to event organizers if they didn't have to pay for the street closure each time, and imagine the increased number of events that might be held in a section of downtown that really needs some help in terms of foot traffic. CommRow could throw DJ parties in the street with the djs up on the second-floor deck, much like during the Santa Crawl. Harrah's could extend their Concerts on the Plaza series into the streets. The Knit could do an outdoor concert series, Today-Show-style. With Sierra Street and Center Street being able to handle north-south traffic during Hot August Nights while Virginia Street is closed, even with thousands of extra cars and tourists in town, I don't see why it couldn't happen permanently, with Virginia Street converted into a Third Street Promenade/Fremont Street experience, possibly even with a canopy or shade structures over the street. Come on, if much larger cities can do it, we can too.
So there you have it! Sometimes the simplest ideas can completely change how an area/neighborhood is utilized.