A downtown student housing project currently under construction at 9th/Evans launched a web site, a name, and some renderings of what the project may look like.
I previously reported on the permit and demolition of the block to prepare for the eight story student housing project. The project consists of one bedroom upt to five-bedroom residential units on top of a parking deck.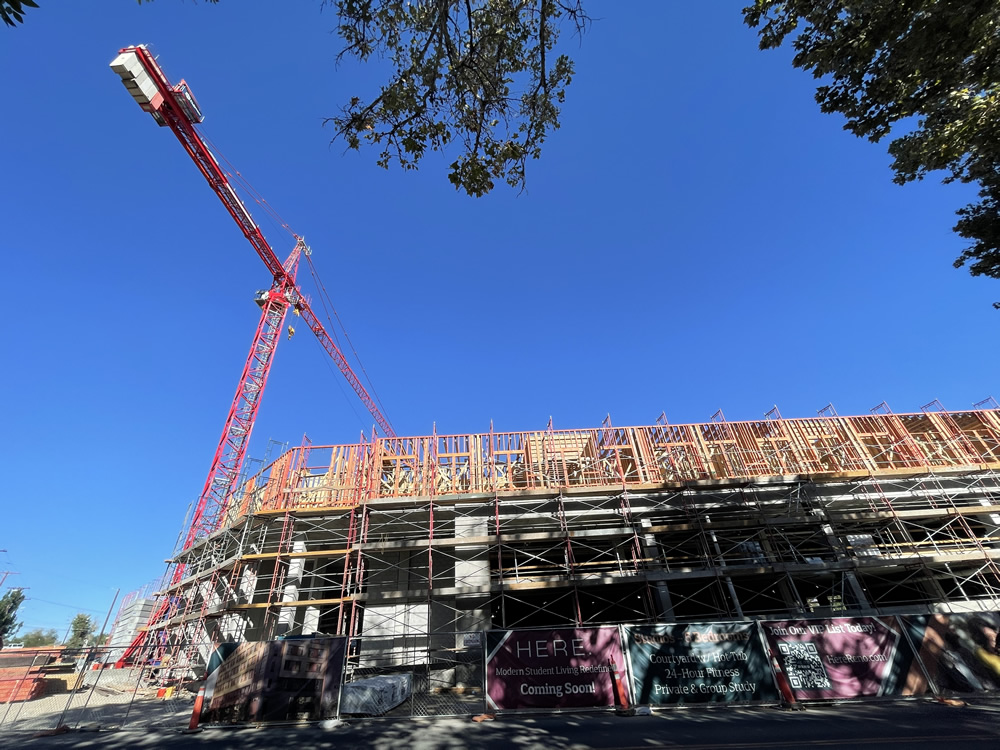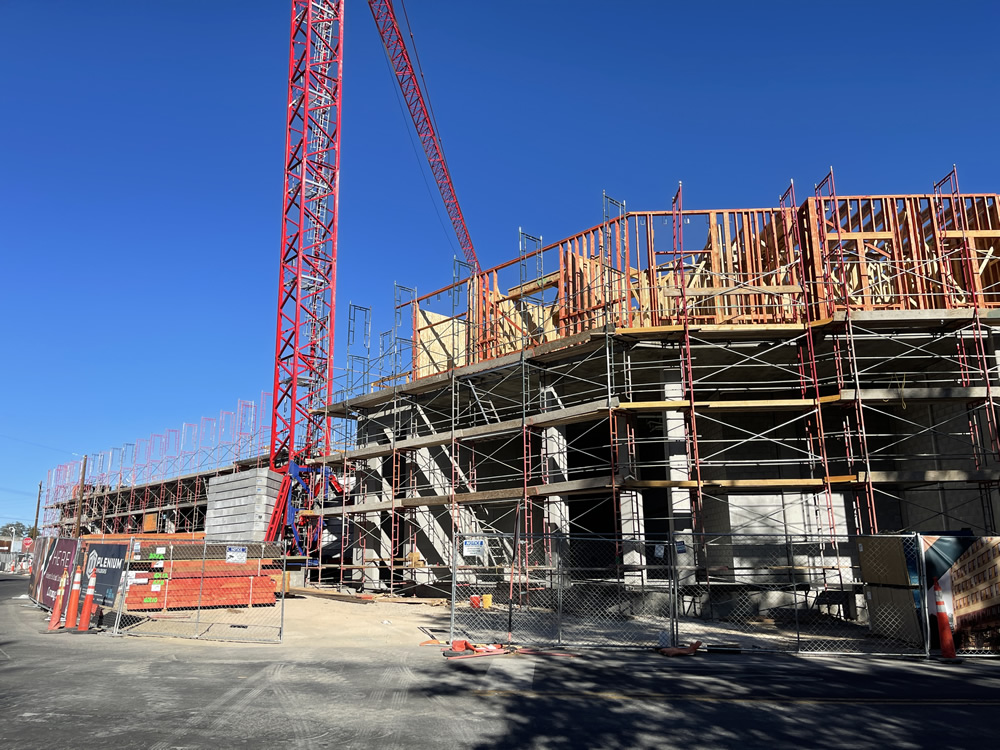 It's quite large. Check out the renderings below. Amenities include study areas, a hot tub, and a fitness center.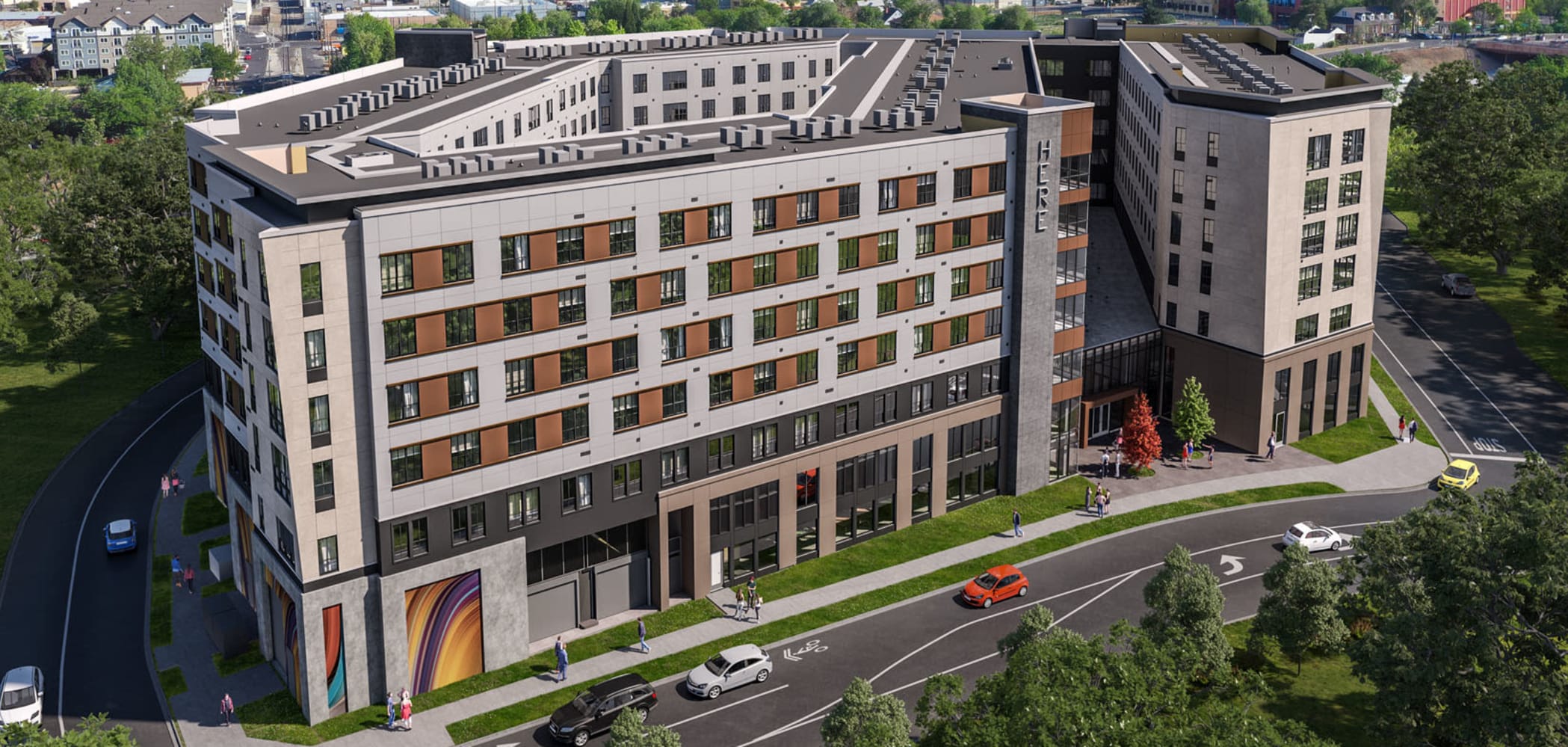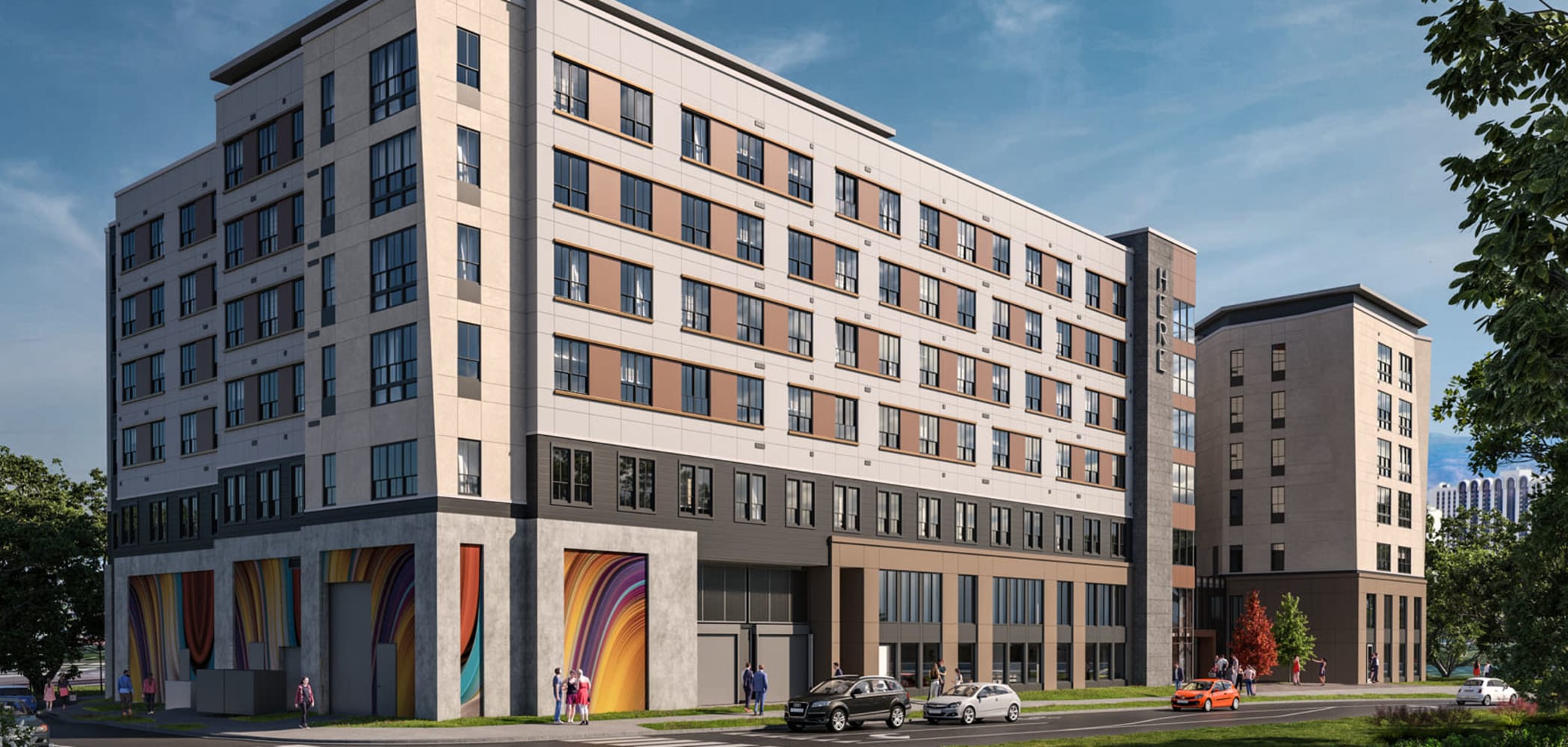 Here's the website link: https://www.herereno.com/