A permit has been filed for a new 277-unit, four-story apartment building downtown on the vacant 600-block of Center Street directly across from Canyon Flats.
A separate permit was filed for the parking garage portion.
Originally, this project was going to have a larger tower for residential housing and a mid-rise component for student housing. It seems either the project has downsized significantly, or the tower will be built as a second phase.
Either way, this lot will soon be filled in with new residential.
The only renderings I have are of the project originally proposed to City Council as part of the 1000 Homes in 120 Days program.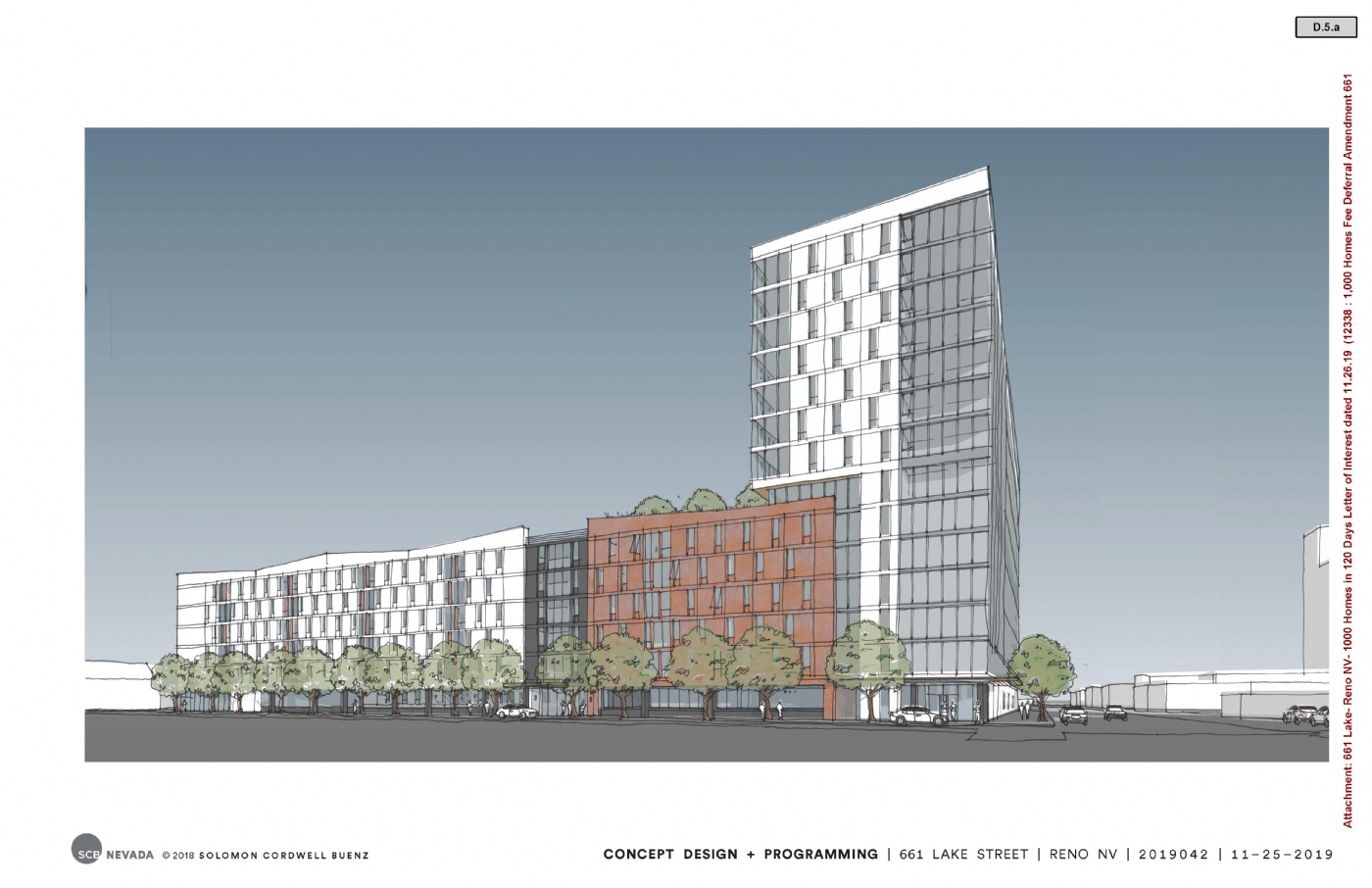 That's an older rendering above. It's unknown what the project will look like in its revised form.
The permit reads:
COMMERCIAL NEW CONSTRUCTION. FOUR STORY WOOD FRAME RESIDENTIAL APARTMENT, WITH AMENITY SPACE, LEASING OFFICE, AND COURTYARDS. ATTACHED GARAGE STRUCTURE UNDER SEPARATE PERMIT.