Downtown Walk 8-4-07
Lots of pics on a Saturday morning walk.
Comments:
Post your comments
Posted by: Wolfy - 8/14/2007 12:59:35 PM
I think I've seen you @ that spot by the Auto Museum. Were you the one in the Rainbow Brite Blanket/cloak smoking a swisher sweet and sharing a bottle of Smirnov with a large bearded man and a small dog? -M

Posted by: Mike Van H - 8/14/2007 1:22:49 PM
LOL no that is not me. For one I don't drink, for two I would not be caught dead in anything Rainbow Brite (r u serious?).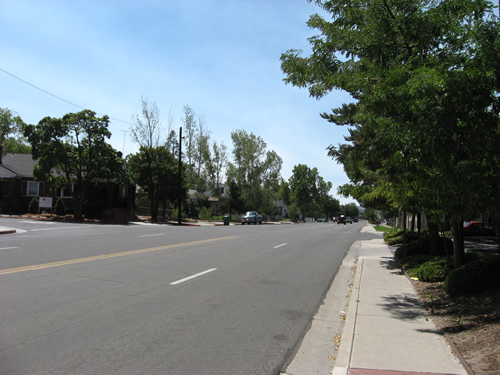 I start on my street, beautiful Holcomb Avenue. This Avenue, or at least the East side of it, will soon be completely rezoned to Mixed Use Residential, meaning more businesses will pop up on this street which reuse the old 1920 bungalow homes on the street as offices.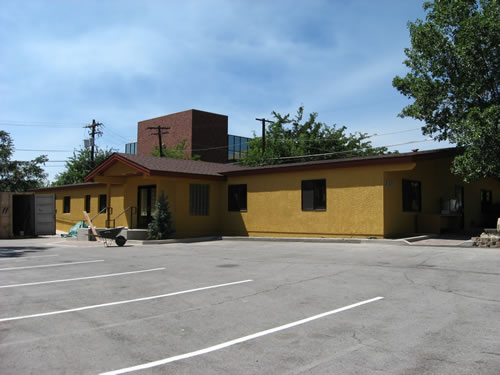 One of several buildings on Liberty between Holcomb and Center St. that was renovated and redone. Project took nearly 6 months, building was completely gutted.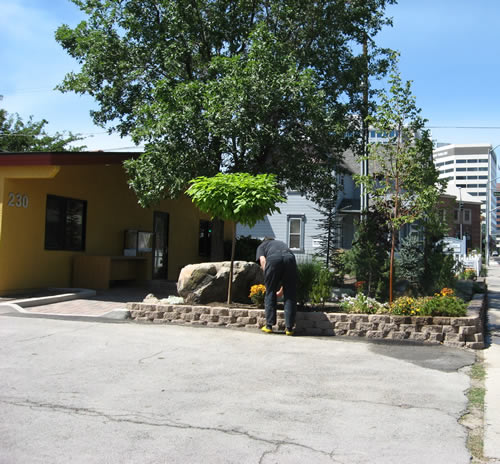 The building received a lush new front landscaped area too.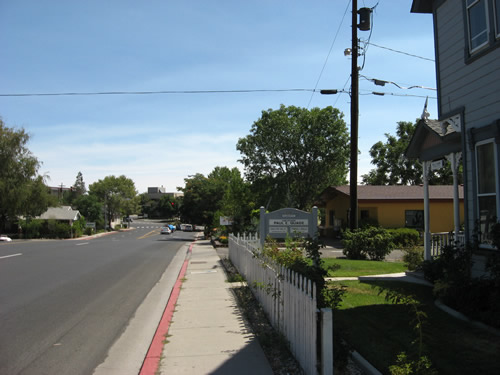 Liberty Street looking back at Holcomb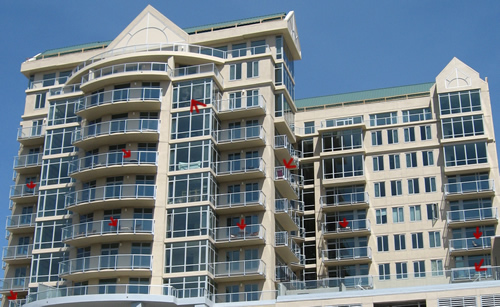 Palladio's decks are beginning to fill up with patio furniture, as well as the interiors. I put little red arrows next to where I saw interior furniture or exterior furniture.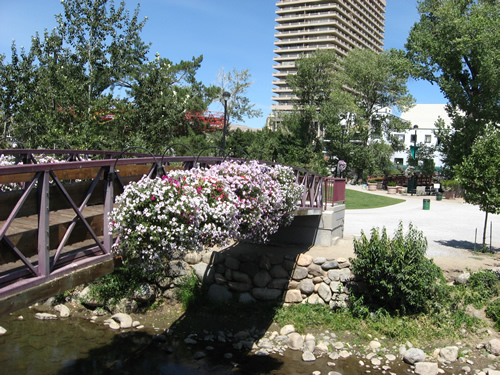 Some lush planters at Wingfield Park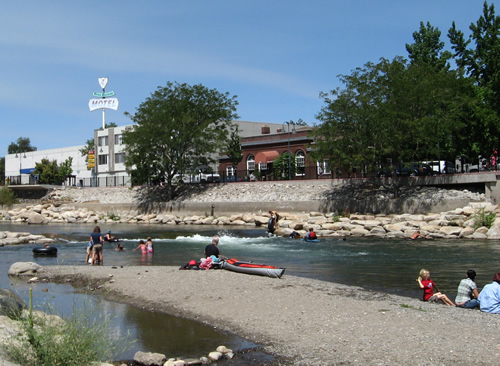 People enjoying the river downtown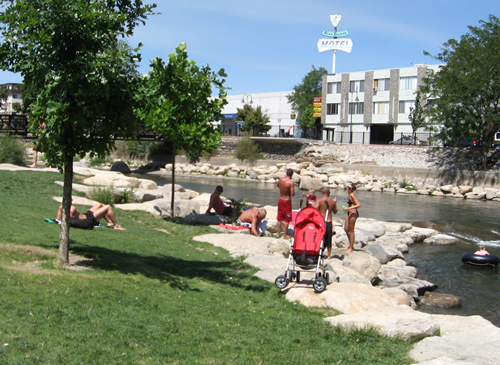 A family enjoys the river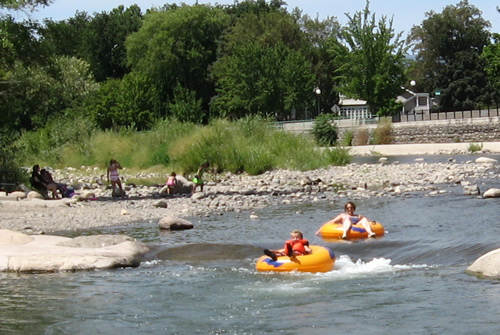 Riding some of the milder rapids on the South Channel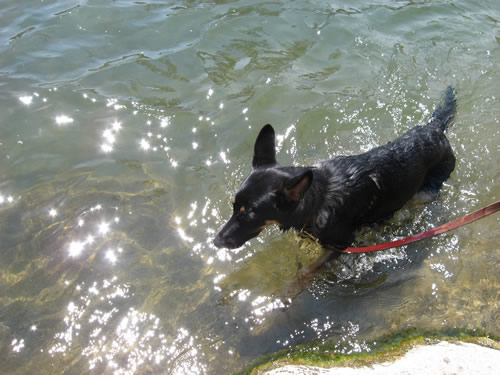 Obligatory dog shot. Hans cools off in the river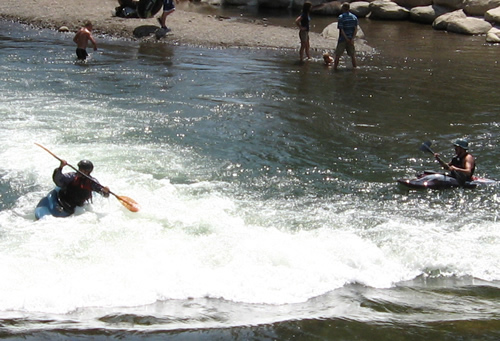 Some kayakers enjoy the more intense rapids in the North Channel.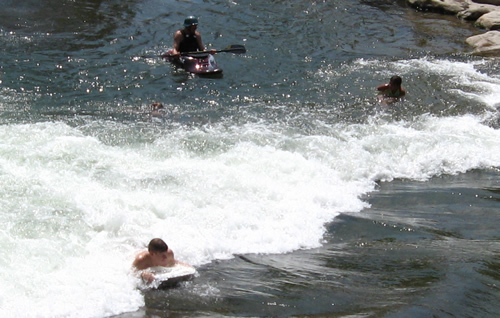 A boogie boarder tries his luck.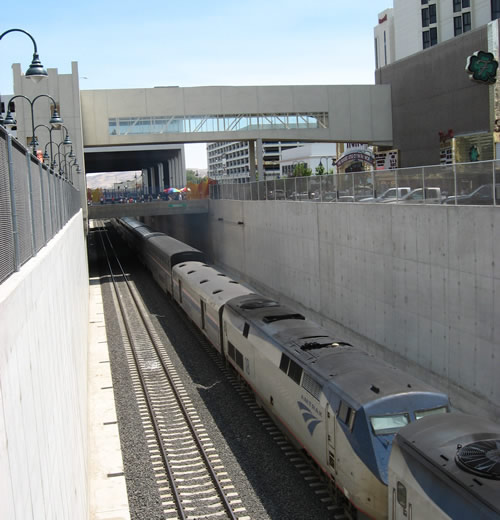 Amtrak takes off from its station in the train trench.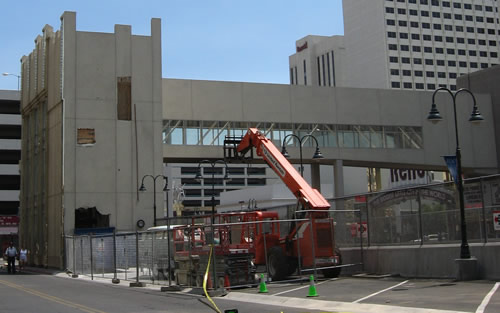 Fitz bridge continues to be disassembled.

Montage gets more color and windows. Windows installation on this side of the building seem to be complete.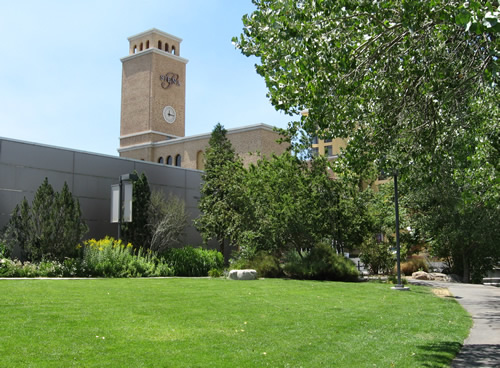 One of my little hideaway spots downtown, next to the Auto Museum on the bike path....great place to read a book or do some morning yoga.