Reno Area News
Downtown Reno Events and News
(Fri, 19 Sep 2014 10:14:50 -0700)
The Regional Alliance for Downtown has released a new info-graphic (shown below) highlighting downtown Reno's great neighborhoods. The info-graphic is not a map, but a guide displaying each of our unique downtown neighborhoods and why they kick ass.
For the first time ever outside of downtownmakeover.com, central Reno's neighborhoods are featured side-by-side as one cohesive unit. The beauty of these districts is they are all walkable. It's about 2 miles from Midtown to UNR.
I attended a couple of RAD's economic development committee meetings, where most of the graphic was conceptualized and designed, and I can say first-hand, this was a lot of back-breaking work that took nearly five months to complete.
To not only get neighborhood leaders on the same page, but also the University of Nevada Reno and casino stakeholders, was quite an accomplishment. In the end, everyone involved with the project is stoked about the results. This kind of collaboration that transcends the Merchant Association level, is what I would like to see more of in the future. Our neighborhoods are intricately tied together in one form or another. The fact that all of these neighborhoods are progressing forward in renewal, revitalization and redevelop helps fuel each of their individual efforts. For example, many of the new residents moving into the West of Wells area help to support commerce in Midtown...and the commerce and shops in Midtown make living in West of Wells that much more appealing, because it's all walkable. Many of the people who work downtown also live downtown or in the surrounding neighborhoods featured in this info-graphic. The reason many of us live downtown, is because of the revitalization happening in ALL of these districts, simultaneously. As Midtown has grown, West of Wells has really cleaned up its act and reduced crime year over year for the past four years. At the same time, downtown has transformed from strictly an entertainment strip to a true neighborhood with hundreds, if not thousands, of new residents downtown the past 10 years.
In addition to feedback ollected about the neighborhoods and how they should be represented, a survey was done of over 1,000 downtown residents, and these results were included in the graphic as well.
Despite what the C.A.V.E.s say (Citizens Against Virtually Everything), 90% of the people living downtown are happy with their neighborhoods, 44% eat out 1-3 times a week, most are right around the same age as me, and 56% walk as their primary mode of transportation.
There are more people living downtown now than ever before, as evidenced by a now-full Palladio, Arlington Towers and Montage. It's hard to find a home in Midtown for rent or sale. There are even more amazing projects under construction in Midtown and downtown.
In other words, it was time for an info-graphic like this to come out. I'll be re-aligning my neighborhood guide to match RAD's branding and efforts over the weekend, so also look for big changes to this site as well! You can pick up a full-size graphic over at RAD's website, here.
(Sat, 13 Sep 2014 16:09:14 -0700)
This $5 million project is turning out to be quite the treat for Midtown. What started as a 100% commercial project is now mixed-use with loft units planned complete with high ceilings, rowhouses, and commercial space. The project will expose the original brick in the building for the first time in decades.
The project will be called The Cov.
(Tue, 9 Sep 2014 08:33:0 -0700)
So the question in this case is not so much 'What is Provisions?' so much as 'What is Provisions not?"
Mark Estee's newest venture downtown is located at 100 North Sierra Street, in the cooly-painted building that used to house JC Penney waaaaay back in the day before my time here. Longtime locals still refer to it as such, as well as its neighbor, 'The Woolworths Building.'
Provisions will be many things. Let's start off with the entrance area. This will house the cafeteria seating area and private dining room, both shown in the three photos below.
With the cafeteria, think Whole Foods meets Dean & DeLuca, a higher-end market in Manhattan. While Whole Foods provides a self-serve cafeteria that charges by the pound (next thing you know, your beefed up lunch salad is $20), Provisions' cafeteria will be more like a luxury high school lunch assembly line of sorts, where you are served as you walk down the line. The cafeteria will serve up breakfast, lunch and dinner and feature a rotating menu.

The front entrance to Provisions.

The main cafeteria seating area plus a private dining room. The private dining room is the smaller framed area in this photo.

A panoramic shot of the main dining area for the cafeteria.
Nearly all of the seating and tables will be recycled from previous uses. All of the food will be prepared on-site in a massive kitchen in the basement level, which I will get to momentarily. You can bring your own container for the food and get a discount, and dine-in and take-out will both be available. Provisions will carry an art-deco theme throughout, and this will be carried into the dining room as well.
After normal operating hours, the cafeteria can be rented out for private parties, pop-up restaurants, or whatever.
Further back in Provisions, shown below, will be the market, retail area, and demo kitchen. The market will be similar to Dean & DeLuca, and feature fresh cuts of meat from the on-site butcher shop, fresh breads and pastries baked on-site, and a large deli case with prepared foods such as sandwiches and salads.
Since Provisions will follow the nose-to-tail branding and philosophy of Campo and Heritage, you'll be able to get all kinds of fresh cuts of meat from the market.
Also available in the small market will be most of the ingredients Estee uses in his restaurants, including spices, anchovies, chili sauce, and much more. Juices, gelato, coffee and smoothies will also be available in the market.

Looking at the space for the market and retail component.
Even further back in the space, will be the demo kitchen and retail component. Additional windows will be cut out on the ground level of 100 North Sierra on the First Street side for these areas to let light in, which is good because during my tour it was so dark I couldn't really get a good shot of these areas.
The retail component will be a real store, and have its own direct side entrance on First Street, similar to Fitness for 10's side entrance. Here you'll be able to pick up kitchenware such as knives and cutting boards, as well as some packaged dry goods such as olive oils. Mark Estee is really hoping adding this retail component will spur additional retail in the same building and surrounding area.
In the far rear of the space will be a demo kitchen, fully wired for sound where you can catch cooking demonstrations, or rent out the space yourself to give a cooking demo, and the space can also be rented in conjunction with the cafeteria for a pop-up restaurant.
Mark then took us down into the basement, where the real magic happens, and the true genius of this concept will reside.
The entire basement level will be a gigantic kitchen, which will include a butcher shop, a bakery, six burner stove, tilt-skillet, 6x6 fermentation cooler, a dry cooler for salamis, huge walk in refrigeration and freezers, and an artisan bread oven, the same one used at Buchon restaurant (he didn't mention which Buchon restaurant, but assuming the one in France or Vegas.)

The massive basement kitchen/prep area
The concept here is to centralize much of the food prep for Mark Estee's restaurants. For example, the buns for Burger Me will be baked here. Much of the prep work for Campo will be done here, as well as Heritage, because of their close proximity. But the concept extends beyond just Estee's restaurant, as he also wants to supply food for other retsurants as well. Anyone can come in and produce for their own restaurant....a local kitchen factory of sorts, and vertical integration at its finest.
Estee is shooting for a mid-november opening for all of this wonderfulness.
Beyond Provisions, the owner of 100 North Sierra is also investing into other parts of the building as well. Below, you can see the spots where second-floor windows will be installed. The 2nd Floor of 100 North Sierra will be converted to office space.
So there you have it! A sneak peek of Provisions, which will be a cafeteria, market, retail, cooking demo area, and food production facility. Talk about a mouthful!
(Sun, 7 Sep 2014 10:47:19 -0700)
As part of their redevelopment efforts for the Truckee Lane Building, located on First Street in downtown Reno, Siegel Group will be asking the council to acquire West Street Plaza and Fulton Park to improve them and make them more cohesive with their redevelopment plans for the building.
This will all go down Wednesday Sept 10 at noon in council chambers at One East First Street, in a special joint session meeting. Here is the packet with all the images you see below and then some, posted as a public document in preparation for next week's meeting.
Below are renderings of the plan for the building, the park and the plaza.
Let's take a look at them first, then I'll throw in my two cents. I'm eager to hear what you, the community, feels about this as well. Keep in mind these are just renderings, and are subject to change.
So let's start with a shot of what this area currently looks like:
Here's a few shots of the riverfront block after being modified by Siegel Group:
In looking at the renderings, it seems the main goal with modifying West Street Plaza is to give easier access to lower level tenants. With the current plaza, the only way to reach the lower tenants from First Street is to meander down a ramp walkway that borders landscaping and Java Jungle's patio, or use the stairs on the far side of the plaza closer to the retail complex that houses Riverside 12 movie theater, or go around to Roff Way.
In the site plan below, you can see that the primary stairs have been moved closer to the east of the building. It's hard to tell from the renderings, but it seems like there is also another set of stairs directly adjacent to the east side of the building, and the ramp walkway for handicap access has been moved over to the eastern side of the plaza, winding through a green turf area. There are also stairs on the far east side of the plaza adjacent to the movie theater complex.
(click image to enlarge details)
On the west side of the building, Siegel has plans to turn Fulton Park into a pet-friendly park from the cluttered mess it currently is. See the plan below.
With this concept, the direct access to the Riverwalk via Roff Way (the very short alley-like street just west of the building) would be re-aligned, a patio added to the west side of the Truckee Lane building, a meandering concrete walkway added to Fulton Park to give riverwalk access, plus turf added for the pets to play on, benches added, lighting, and the boulders relocated to the terminus of Roff Way along the riverwalk, for added landscaping and to make the trash enclosure less noticeable. I'm unsure if there will still be a direct way to access the riverwalk from First Street via the west side of the building, other than the meandering path through the pet park.
Also, the Truckee Lane building itself will of course be renovated as part of this plan. Here are a couple of renderings:
So that's the plan!
At first glance I like their plans for the plaza and Fulton park. I can't wait to hear more at the meeting on Wednesday. The only concern I have would be maintenance. Right now, the city does a great job maintaining West Street Plaza and Fulton Park. I would want the developer to adhere to the same standards or exceed them regarding landscaping maintenance/trash pick up etc, particularly with so much drought-tolerant landscaping being replaced with green turf. On the flip side, the city could use a break and get a release from a little bit of park maintenance for that area in a time when every dollar counts.
Aside from that, I think this reconfiguration better fits the renovation plans and makes the entire area more pedestrian friendly. It makes sense to give the lower floor, riverfront-level tenants better pedestrian access from first street. What are your thoughts? Should the city readily gives these properties up to help out Siegel Group's development plans?
(Mon, 11 Aug 2014 17:24:59 -0700)
Fitness for 10 has moved into KOR Fitness' former spot at 100 North Sierra Street in downtown Reno. This is great news for my wallet!
Fitness for 10 is known for offering great fitness facilities at an affordable price, for less than the price of two McDonald's combo meals!
They are keeping everything KOR Fitness had, plus adding tanning beds and a full staff of personal trainers. It's a really nice gym, especially starting at $10 a month!
Kor Fitness - Downtown Reno
KOR Fitness is located in the heart of downtown Reno on the corner of 1st and Sierra Streets, across from Silver Peak Brewery. I had the opportunity to stop by and check the new gym out, which has been putting downtowners on the path to good health for a few months now.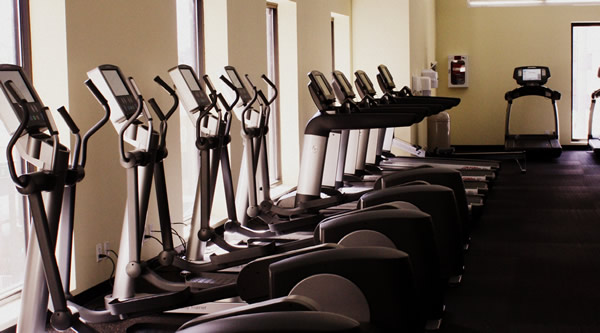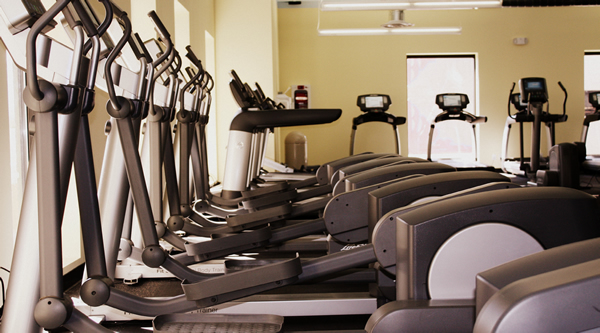 - See more at: http://www.downtownmakeover.com/4-3-12-Kor-Fitness.asp#sthash.ccrLjsFJ.dpuf
Kor Fitness - Downtown Reno
KOR Fitness is located in the heart of downtown Reno on the corner of 1st and Sierra Streets, across from Silver Peak Brewery. I had the opportunity to stop by and check the new gym out, which has been putting downtowners on the path to good health for a few months now.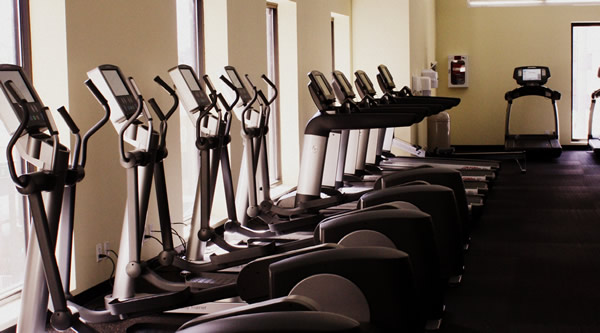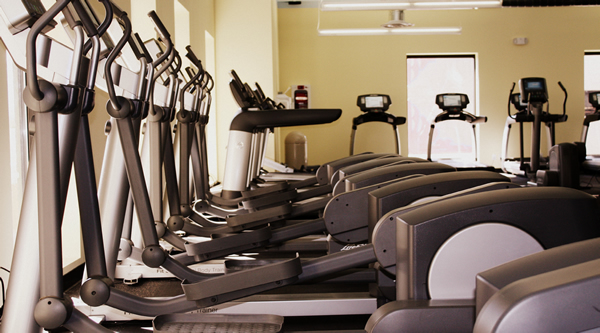 - See more at: http://www.downtownmakeover.com/4-3-12-Kor-Fitness.asp#sthash.ccrLjsFJ.dpuf
Updated hours are:
Monday-Thursday: 5am-10pm
Friday: 5am-8pm
Saturday: 7am-4pm
Sunday: 8am-2pm
Web Site: Link
(Mon, 11 Aug 2014 14:50:9 -0700)
Cottage Row at Midtown has broken ground on both sides of Redfield Mansion on Mt. Rose Street near Arlington Avenue. The Arts-and-Crafts/Craftsman style homes are actually pretty cute for a sub-division-style project. Click the link for more information on the project.
(Mon, 11 Aug 2014 14:32:34 -0700)
A permit has been pulled for a new project called 'Provisions' going into 100 North Sierra. It seems to be partially on the first floor and partially in the basement. It's a $550,000 tenant improvement permit for 10,537 square feet. According to the PERMIT, the facility will include restaurant(s), retail, and a demonstration kitchen.
(Tue, 5 Aug 2014 12:33:53 -0700)
The City of Reno is proposing to reduce Center Street from two lanes, to one lane, between Virginia Street and Taylor Street, to expand available parking. The City of Reno is soliciting comments from the Midtown businesses in regards to this proposed change.
A meeting will be held at City Hall 7th Floor Caucus Room, Wednesday, August 6th, 5:00 PM.
(Thu, 31 Jul 2014 12:04:34 -0700)

Fun! A bluegrass hangout opening soon. Perhaps filling part of the void left behind by Maytan's close ties to the music community?

Speaking of Maytan, demolition continues on the Jack Hawkins-designed renovation of this building.

Hmmm what do we have here? Perhaps the next phase of this project?

2 On Holcomb has gone vertical!

The new 'deluxe' Starbucks being built, going vertical.

Hey look! A major home renovation in my neighborhood a block away that isn't a Marmot renovation! Not that there's anything wrong with Marmot renovations, it's just great seeing an independent homeowner invest into the neighborhood as well.
(Wed, 23 Jul 2014 11:38:16 -0700)
The Marmots have closed on 567 Holcomb, or as I affectionally coin it, 'Pepto on Holcomb.' They will soon be releasing renovation plans!
Apparently, these are pretty cool apartments on the inside, even though the exterior looks like someone puked up a combination of Pepto-Bismal and river stone.
I am told the pink will go away! Yes. Pink apartments just never work out well, except maybe in Santa Barbara or Florida.